This is an archived article and the information in the article may be outdated. Please look at the time stamp on the story to see when it was last updated.
KANSAS CITY, Mo — A man who found himself on the wrong end of a gun fired by a man with connections to the murder of a Brookside attorney believes that David Jungerman has a very low value on human life.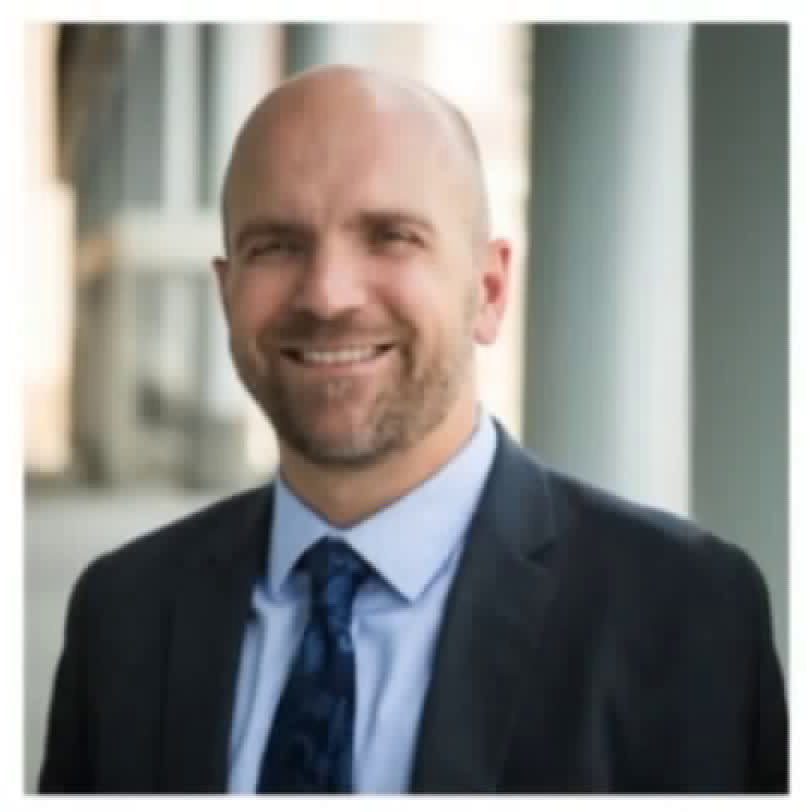 Jungerman owns the van seen speeding away from the home where attorney Tom Pickert was killed last week. While no one has been charged with Pickert's murder, court documents show the morning he was killed, a witness told police that he saw an older, gray-haired, white male driving the white van and parking across the street from Pickert's home. Police say that description matches Jungerman.
This isn't the first time Jungerman has been connected to a police investigation. In 2012, Jungerman shot four men in two separate incidents at his business, Baby Tenda, located at 123 Belmont Boulevard.
Justin Baker was one of the shooting victims and still has several pellets of buckshot in his back from the day Jungerman shot him five years ago.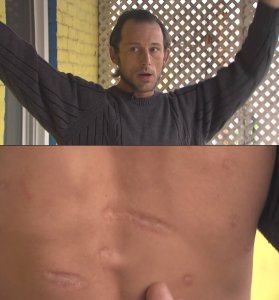 "I don't have vengeful feelings towards the guy or anything but to do what he did is just excessive, you know," said Baker, who admits that he and his uncle were in what they thought was an abandoned warehouse stealing copper.
Baker says he was in the warehouse standing on a shelf that his uncle was holding steady, when he saw Jungerman walk through the door with a shotgun.
With his hands up, Baker describes the moment he saw Jungerman, "I can see him like this, but I am not wanting to move because I don't want to spook him. But, I can see out of my peripheral, as he comes up, he raises his shotgun up and that is the last I saw."
The first blast hit Baker's uncle, and the second one took Baker down.
"And I sat up and I thought hmm, if he shot me from that close I have got to have exit wounds so I checked everywhere," Baker said. "Ok, there are no exit wounds he didn't shoot me, I just fell or fainted whatever. But after I checked, I laid back down and saw blood pouring out on the side and thought, 'Oh, he did shoot me.'"
Jungerman was walking around still holding the shotgun when Baker says he called 9-1-1 from his cell phone.
"I made sure he knew that I was talking to the police because I didn't know if he was going to shoot me again or what because we didn't do anything aggressive," Baker said. "That's why I told dispatch I can't stay on the phone with you, I got people to call, family, you know. I might not talk to them again."
Baker woke up two and a half days later in ICU and says he has spent the last five years dealing with complications from his injuries, trying to move on. Until the shooting death of Tom Pickert stirred up Baker's trauma all over again.
"I am here for something I just don't know what, I haven't figured that out yet, not completely," Baker said of his close call. "If I am lucky I will."
One month before Baker was shot, Jungerman shot two homeless men he found on his property. One of those men recently won a $5,750,000 civil suit against Jungerman. Tom Pickert is the attorney who represented the homeless man.
Police recovered Jungerman's white van they say was used in the shooting death of Tom Pickert. Jungerman was taken into custody, questioned and released. Police say they do not have any suspects at this time.