This is an archived article and the information in the article may be outdated. Please look at the time stamp on the story to see when it was last updated.
KANSAS CITY, Kan. — A proposed bill in the Kansas legislature is creating a fierce debate over adoption rights for same-sex couples.
If passed, HB 2481 means faith-based adoption agencies wouldn't be required to place a foster or adopted child into a home that violates the agency's sincerely held religious beliefs.
Adoption advocates fear the new law would make it difficult for LGBT couples to adopt children in Kansas.
"What this bill does is it legalizes discrimination," said Lori Ross, CEO of Foster Adopt Connect.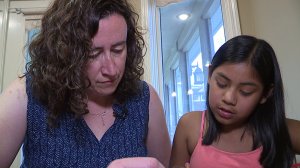 Ross takes issue with the prospect of faith-based adoption agencies, working on taxpayer-funded contracts, denying potential adoptive parents because they're gay.
"We need to attract more qualified families to care for Kansas kids," Ross said. "And this legislation is going to eliminate perfectly wonderful, acceptable families from fostering or adopting those children."
Elizabeth Kirk disagrees.
Kirk is an adoptive mother who supports HB 2481. She argues the proposed law isn't about persecuting same-sex couples. She said it's all about protecting religious liberty.
"This is not targeted at them (same sex couples)," Kirk said. "This is really a defensive measure to protect Catholic and other faith-based organizations to allow them to continue to serve."
Michelle, who did not want her last name used, is a Kansas mother who adopted three children with her wife Katie. She bristles at the notion of any agency restricting a couple's right to adopt based on sexual orientation.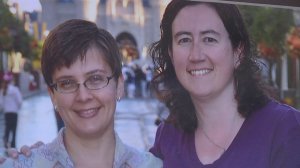 "Kids need safe homes, loving homes," Michelle told FOX4. "Homes with consistent care, consistent structure and none of those are exclusive to heterosexual families or families of a certain faith."
Gina Meier-Hummel, the Kansas Secretary for the Division of Children and Families, put out a statement in support of HB 2481:
"With more than 7,000 children currently in the custody of the Secretary, it is imperative the Kansas Department for Children and Families (DCF) advocates for policies and statutes that help create an environment for more Child Placing Agencies (CPAs), not less. This bill addresses possible barriers that may be keeping CPAs, such as Catholic Charities, from coming to Kansas to work with DCF."
Kansas lawmakers could vote on HB 2481 as soon as Wednesday. Seven other states have passed bills similar to HB 2481.