This is an archived article and the information in the article may be outdated. Please look at the time stamp on the story to see when it was last updated.
KANSAS CITY, Mo. -- One of the issues central in the debate over Supreme Court nominee Brett Kavanaugh, especially among his supporters, is abortion. Some conservatives are hopeful a right-leaning court could ultimately overturn the landmark Roe v. Wade decision.
It turns out a metro woman knows first-hand the impact the controversial procedure can have.
Melissa Ohden is used to a big audience: After all, she's testified to Congress and travels the country to speak at events.
"For me, it was truly knowing I was called to this," Ohden said.
But her story begins much smaller, tiny even. Melissa wasn't supposed to be born. It's a secret she learned by accident through her adopted sister at age 14.
"Our parents actually told her a great secret about my life. And that's how I'd actually survived a saline infusion abortion before I was placed for adoption," Ohden said.
A nurse found her in a pile of medical waste, weighing less than three pounds and crying. The nurse got baby Melissa to the NICU, saving her life.
But the stunning news of her entry into the world sent Melissa into a tailspin.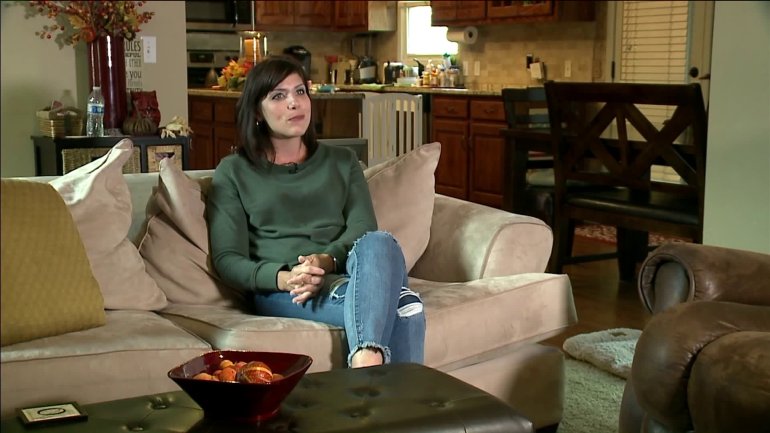 "I was ashamed and embarrassed to have survived an abortion because the world at-large says that what happened was someone else's right, somebody's decision to make, and that I shouldn't be alive," Ohden said.
The pain was so immense, she turned to destructive behaviors.
"Alcohol abuse, an eating disorder, horrible dating relationships. I fell into that pit of despair," she said.
But Melissa said she eventually had an epiphany.
"I wasn't given this life just to sit with it quietly," Ohden said.
She forgave her birth parents and the grandmother who forced her mom to have an abortion.
Her journey of healing led her to write a book and launch a career of sharing her story publicly around the world.
"I've learned to embrace it, right. Even though this isn't who I wanted to be years ago, now I can't imagine being anybody else," Ohden said.
She and her family moved to Kansas City from Iowa four years ago and discovered her birth family remarkably now lives here, too.
She also learned her birth mom had no idea the baby she thought she'd aborted was alive and well.
"She spent over 30 years of her life believing I had died that day at the hospital. That truth was hidden from her. So she lived with incredible guilt and regret," Ohden said.
Now, for the first time in decades, some speculate the Supreme Court decision that allowed Ohden's mom and grandmother to nearly end her life is ripe for being overturned, should Brett Kavanaugh be confirmed to the court.
But Ohden focuses less on the politics, and more on giving hope to women facing an incredibly difficult decision.
"We don't need to buy into the fear that exists. We are always going to have a need to support women in a time of need, whether or not Roe V. Wade is ever overturned," Ohden said.
That's why she routinely gives money to crisis pregnancy centers, supporting moms from birth to delivery and beyond.
And she hopes her message inspires everyone to find their purpose.
Groups like Planned Parenthood maintain women facing an unintended pregnancy must have access to safe and legal abortion services and agree that women should be supported through the decision-making process from start to finish.