This is an archived article and the information in the article may be outdated. Please look at the time stamp on the story to see when it was last updated.
KANSAS CITY, Mo. -- The bridge collapse Thursday in Miami was one of the worst involving a pedestrian walkway since the 1981 collapse of a skywalk inside Kansas City's Hyatt Regency.
Collapses like the one near Florida International University, which killed four and injured nine, are increasingly uncommon. That's in part because of the lessons learned from the worst structural failure in U.S. history in 1981 when 114 were killed and more than 200 injured when they attended a Kansas City tea party.
Frequency of bridge inspections in Kansas City depends on whether bridges are city or privately owned. The handful of city pedestrian bridges are inspected every two years -- just as often as the city inspects bridges designed for cars.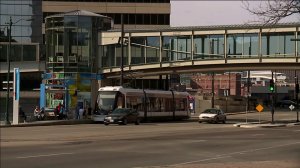 "Our bridge inspector looks at things like structural integrity of the beams, the supports that hold the beams, the bridge deck itself when you are working on, making sure that`s sound," KC Public Works Communications Director Beth Breitenstein said. "And if there`s any sign of decay on a portion of the bridge that is crucial to the integrity of the structure itself, we aren't beyond closing it down if we need to."
New exterior skywalks now connect the old Hyatt to Crown Center and Union Station. The system, known as "The Link," was built in two phases in 1988 and 2000. Those projects had to go through a rigorous permit overseen by the city's planning and development department when they were built.
"The Hyatt Skywalk, I think they learned from that and that they have regulations and rules when it comes to constructing skywalks and bridges," said Jose Martinez, a regular Link user.
Information about inspections of private structures like The Link was not immediately available.