This is an archived article and the information in the article may be outdated. Please look at the time stamp on the story to see when it was last updated.
KANSAS CITY, Mo. — More than a year later, a KC man is now facing charges in the 2017 fatal beating of a 59-year-old man, prosecutors say.
Caleb B. Patterson, 20, has been charged with first-degree murder in the death of Juan Marin whose body was found Jan. 16, 2017, on Admiral Boulevard.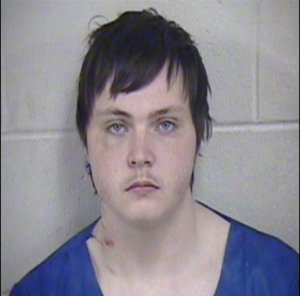 Police said they received a call from an apartment manager near Admiral Boulevard and Tracy Avenue who found Marin's body in the parking lot. The Jackson County Prosecutor's Office said the man had multiple blunt-force injuries.
Court documents say in September 2017 detectives discovered recordings from the jail telephone system where Patterson described why he "couldn't stop hitting" Marin because "it felt good to let some anger out."
According to court documents, a witness also told police Patterson took him to the scene of the murder. showed him Marin's body and told the witness he killed him.
Jackson County prosecutors have requested a $300,000 bond.