This is an archived article and the information in the article may be outdated. Please look at the time stamp on the story to see when it was last updated.
KANSAS CITY, Mo. — Three years after her son's death, a Kansas City mother is suing the police department for shooting and killing him.
Narene Stokes claims police are skewing the facts and targeted her son, Ryan Stokes, for a crime he didn't commit.
"I hugged him, and I told be careful," Narene remembered about the last moment she spent with Ryan in July of 2013. "I always tell him be careful, and we don`t like to say goodbye, I said I`ll see you later."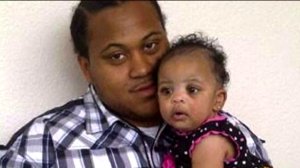 But that was the last time Narene saw Ryan, a 24-year-old father with no criminal record.
According to the lawsuit, Ryan had gone to the Power and Light District to walk around with some friends when a police officer named William Thompson shot and killed him near a parking lot at 13th and McGee.
"I was just sick," Narene said. "I couldn't… It wasn't a focus. It was like a dream, like this is not real."
Three years later, Narene is still struggling to understand what happened – after police initially claimed Ryan was a possible suspect in a cell phone theft who ran from officers, resisted commands, and refused to drop a gun.
The police department said that scenario prompted an Officer Thompson to fear for his own safety and shoot Ryan several times.
"The day when he got killed and then they told me it was the police," Narene said, "I said, 'You got to be kidding me! This is the people that are supposed to protect and serve you?'"
The lawsuit says in reality, Ryan was unarmed and was only in possession of his own cell phone and a set of keys. According to his mother, he also had his back turned when he was shot.
Still, Officer Thompson was cleared of any wrongdoing by a grand jury.
"I`m here asking questions," Narene said. "I want the truth. And then you take it and you hurry up and take it to the grand jury and call it justifiable? You shoot a man in the back! How is that justifiable?"
Narene is now seeking justice for her family, and for Ryan's little girl, with a lawsuit against KCPD.
The court documents show she's alleging unconstitutional use of excessive and deadly force; violative policies, practices, customs, patterns of conduct and procedure, failure to train and failure to supervise; and wrongful death.
"If they'd be man enough, apologize," she said of how she would like the police department to respond.
"They would expect an apology out of us or say something if Ryan would've shot one of them, so why can`t they apologize to us? Why can`t they tell us that it was a mistake? It was a tragic mistake."
FOX 4 News reached out to KCPD for comment on the lawsuit, but a spokeswoman said they do not comment on pending litigation.