This is an archived article and the information in the article may be outdated. Please look at the time stamp on the story to see when it was last updated.
KANSAS CITY, Mo. -- Kansas City police shot and killed a robbery suspect they say reached for a gun during a traffic stop on Wednesday afternoon.
Police say their drug taskforce was working in a neighborhood at 9th and Van Brunt, and they stopped the driver in question to ask about a series of robberies.
Sergeant Kari Thompson says their exchange went fine until that driver tried to grab his gun, and officer working in plainclothes defended themselves.
Sgt. Thompson says the suspect died at a nearby hospital a short time after the incident, which happened at about 2:45 p.m.
Since then -- police have brought in armored cars and a command post -- as well as a team equipped with SWAT-style guns.
Sgt. Thompson emphasized that officers acted in self-defense, and police are in the process of opening the area to traffic -- and continuing to look into those robberies.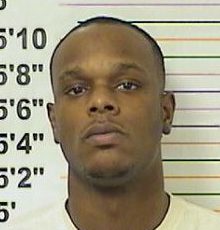 The man shot and killed was identified as 25-year-old David K. Crosby-Dowdy.
At the time of the shooting Crosby-Dowdy had only been out on bond eight days. Crosby-Dowdy was facing August charges in Jackson County of tampering with a motor vehicle, unlawful possession of a firearm and possession of a controlled substance.
Additionally, he was found guilty of burglary and theft in Jackson County back in 2013.