This is an archived article and the information in the article may be outdated. Please look at the time stamp on the story to see when it was last updated.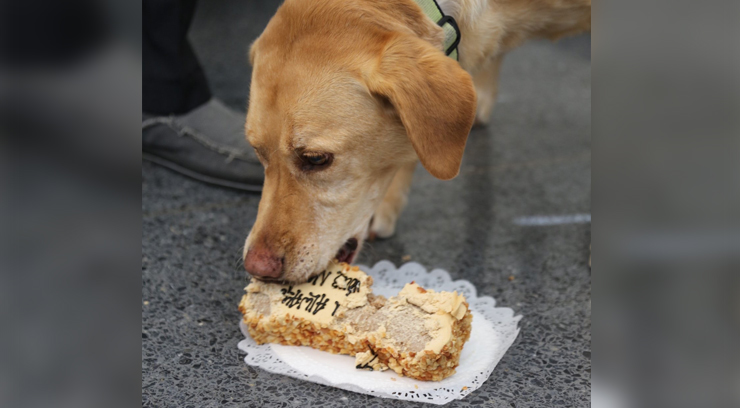 KANSAS CITY, Mo. — The Kansas City Police Department sent one of their K-9 officers out in style this week.
After 10 years on the force, Wendy, a yellow Labrador Retriever, celebrated her retirement.
The drug- sniffing dog got a special cake from Three Dog Bakery as a reward and tribute to her time on the force.
Wendy will spend the rest of her golden years with her handler who retired on the same day. Best wishes, Wendy!