This is an archived article and the information in the article may be outdated. Please look at the time stamp on the story to see when it was last updated.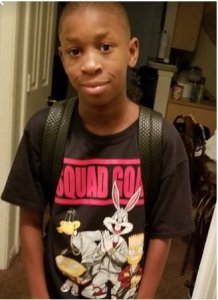 *UPDATE: Kansas City police say he has been found.*
KANSAS CITY, Mo. — Police are asking for the public's help to find an 11-year-old boy that ran away from his home Wednesday morning.
Kansas City police said Rashad Thomas ran away from his home near Parvin Road and I-435 at 10 a.m.
Rashad is described as standing 4'2″ and weighing 90 pounds. He was wearing a white Michael Jordan coat and rust colored jeans.
If he is located please contact the Kansas City Missouri Police Missing Persons Unit at 816-234-5136.