This is an archived article and the information in the article may be outdated. Please look at the time stamp on the story to see when it was last updated.
KANSAS CITY, Mo. – Police are investigating after a woman who lives in the Waldo neighborhood said she found evidence someone might have tried to poison her dog.
Shannon Broderick said she found a hamburger patty in her fenced-in backyard with what she believes are rat poison pellets inside.
She said Monday morning she let her dog, Bear, into the yard. He sprinted to a certain spot and was about to eat the hamburger patty before she grabbed it.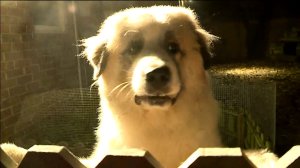 "I've lived here for years," she said. "I love the neighborhood. I've never had a complaint," she told FOX 4. Broderick lives on East 74th Terrace in Waldo.
Broderick said she works from home, so she never leaves Bear out in the yard to bark and brings him inside if he does. She said Bear is a hit around the neighborhood and all of her neighbors love him. She doesn't know who would want to hurt him.
Broderick said she is installing surveillance cameras. Police and animal control are investigating. She said animal control seized the hamburger patty as evidence.