This is an archived article and the information in the article may be outdated. Please look at the time stamp on the story to see when it was last updated.
KANSAS CITY, Mo. — The next time you take a trip to the Kansas City Zoo, make sure to say hello to Zuri and Ruka — the zoo's newest rhinos!
Zuri, a female, and Ruka, a male, are Eastern Black Rhinos, which are a critically endangered species.
They came to Kansas city from the Oregon Zoo and are a breeding pair. So if all goes well, the Kansas City Zoo could welcome some baby rhinos soon.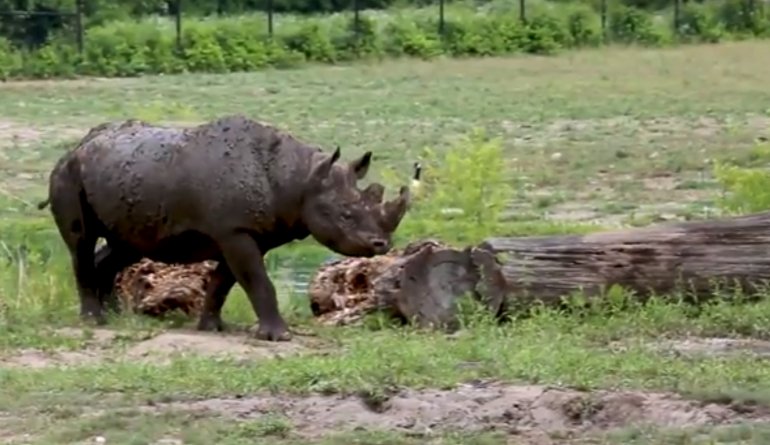 Zuri is 10 years old and weighs about 2,900 pounds. Zookeepers say she's calm but very curious about her new home.
Ruka is 7 years old and weighs about 2,600 pounds. He's a bit more shy than Zuri. The zoo said Ruka is still growing and will likely be about 3,000 pounds when he's fully grown.
These two love to roll around in the mud and wade in the water to keep cool. You can find them having fun in the zoo's Africa area, starting this weekend. Starting next week, the zoo will rotate them in and out of the exhibit with its other male rhino, Werikhe, so they can all have time in front of visitors.