This is an archived article and the information in the article may be outdated. Please look at the time stamp on the story to see when it was last updated.

KANSAS CITY, Mo. – The Kansas City Zoo has a brand new resident.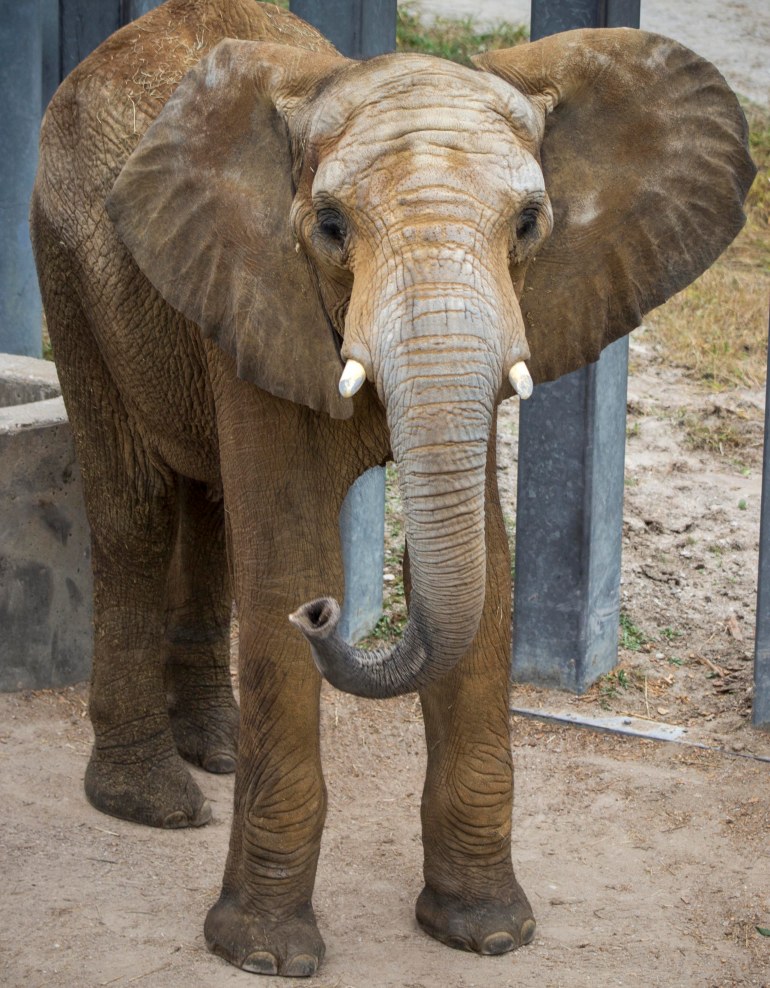 The Zoo said Monday that Tamani, a nine-year-old male elephant, has arrived there. According to a release from the Kansas City Zoo, when Tamani, which means "HOPE" in Swahilli, arrived at the Zoo, the female elephants began a trumpeting welcome. They said he is settling in near, but separated from, the females in the Zoo's bull yard, which is said to be designed specifically to withstand the strength of male elephants and to stimulate their intelligence.
Elephant Zoo Keepers will use positive reinforcement to train Tamani as they do with his female counterparts. He will receive baths on a weekly basis, as well as footwork and routine blood draws. The Zoo said that Tamani will follow an exercise schedule as he is slowly and carefully introduced to the female elephants, who range in age from 30 to 47 years old.
"While our females are not in their reproductive years, it is our intent to exhibit some in the future," the release quoted Randy Wisthoff, Executive Director/CEO at the Kansas City Zoo as saying. "Tamani provides us the opportunity to help with the conservation of the species in a really big way. As part of the Zoos missions, we want to ensure elephants are not just a part of history but a part of each and every person's future."
Tamani will turn 10 on October 17. He weighs about 6,000 pounds, and will be relocated from the Birmingham Zoo in Alabama, where he currently resides with three other bull elephants. Once he's at the Kansas City Zoo, visitors might be able to catch a glimpse of him from the elephant overlook, which is across from the flamingos.
"Through conservation and education programs, elephant in the care of accredited zoos play an essential role in the survival of the species. The Zoos staff and supporters are ecstatic to be in a position of leadership for African elephant reproduction worldwide," Wisthoff was quoted as saying in the release.