This is an archived article and the information in the article may be outdated. Please look at the time stamp on the story to see when it was last updated.
KANSAS CITY, Mo. -- Let the fright begin! Bloody ghouls, wicked witches and all kinds of creepy demons are on the prowl once again in the West Bottoms.
Friday night was the start of a new Halloween season for Kansas City's three nationally recognized haunted houses: The Beast, The Edge of Hell and Macabre Cinema.
FOX4's Robert Townsend braved the frights Friday night at The Beast. Watch the sneak peak in the video player above!
For the last 44 years, people of all ages have loved to trek to the West Bottoms and visit the horrifying haunted houses. They each have their own nightmares that will make the hair on your neck stand up.
Organizers say you can expect to see some pretty cool haunting entertainment this year -- like "Rat Brat" at The Beast, who says her favorite Halloween past time is stuffing some real, four-legged critters in her mouth.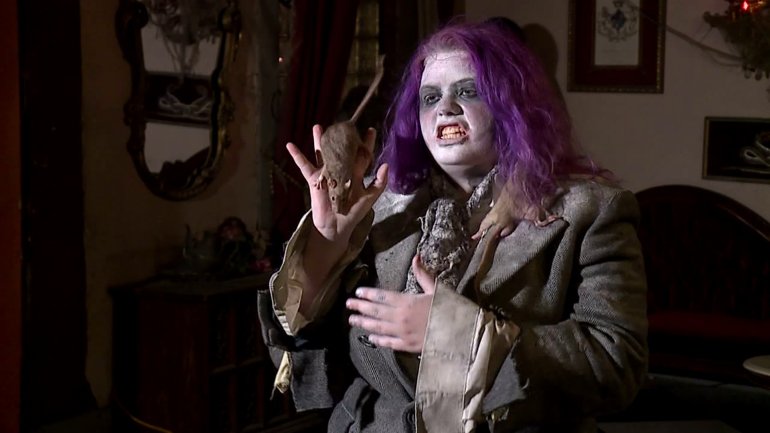 "My dad is the original rat man, and I'm his third daughter, and I've always been fascinated by rats. And since I was like two years old, I've put them in my mouth," she said.
Now she's getting paid to do just that at The Beast.
"It's really about facing your fears and phobias, and it's really the only place in Kansas City where you can still hold your mom's hand and be cool. But you can expend this really fun adrenaline rush!" the "Queen of Haunts" told FOX4's Robert Townsend.
All three haunted houses will be open various nights until Nov. 3. Admission to each haunt is $27, and a combo ticket to all three haunted houses is $65. Buy tickets here.