This is an archived article and the information in the article may be outdated. Please look at the time stamp on the story to see when it was last updated.
SPRING HILL, Kan. -- A family of 11 is trying to count their blessings after a losing a car that helped them make ends meet. Their Toyota was stolen right out of their garage early Tuesday morning during a car stealing spree in Spring Hill.
Crissy Goering always has her hands full. She and her husband Kris have nine kids ages four months to 17 years old.
"Kris woke me up at 3:15 yesterday morning and said 'My car got stolen,'" Goering said, "and as you can see, we have lots of little ones! So being up all night off and on, I didn't know if I was dreaming."
Turns out it was no dream but a real life nightmare. The Toyota Corrola her husband takes to work and uses to drive for Uber as extra income was gone.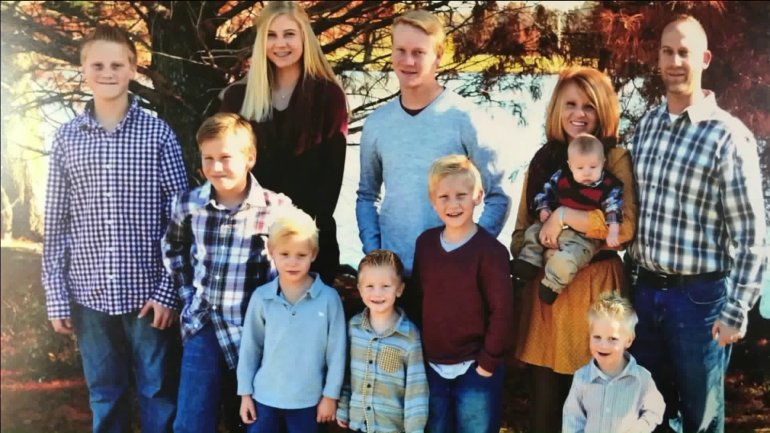 "They came out here with an agenda, and it's scary," she said. "We live in a small town, and we think that if we happen to leave the doors unlocked, it's not going to be that big of a deal. But I feel like now, we've lost that sense of safety."
Crissy thinks one of her older kids accidentally left the garage door up, creating an opportunity for a crook to sneak in and steal their sedan. What made her panic was realizing the thief also made off with her secret stash of Christmas presents for her kids that were in the trunk.
"On top of losing the car, we now have to recoup those," Goering said.
The Goerings weren't the only victims. A man was caught on home surveillance video up the street stealing another car. At least a half-dozen cars in their Spring Hill neighborhood were broken into early Tuesday, and four cars were stolen.
"Enough is enough," Goering said. "We work hard for what we have, and so should you. Stealing cars overnight is not the right thing to do. So hopefully we can track everybody down and get them prosecuted."
Late Wednesday afternoon, a neighbor spotted the family's stolen car a couple miles down the road.  Police are combing through it for evidence.
The Goerings are glad to have their vehicle recovered, but the family's Christmas presents are still missing.
Crissy Goering is hoping the surveillance images will help police catch those responsible.
Meanwhile, the Goering family is extremely grateful for dozens of friends and total strangers who are helping them replace their stolen gifts with donations through a Go Fund Me page.
"It's overwhelming just knowing there are really awful people out there, but there's really a lot of good in the world, and that we're able to be a part of that is nice," Goering said.