This is an archived article and the information in the article may be outdated. Please look at the time stamp on the story to see when it was last updated.
KANSAS CITY, Kan. — There's a new push in Washington to celebrate the importance of a nearly forgotten Kansas town.
In the run up to the Civil War in the 1850's, the Quindaro Townsite became an important part of the Underground Railroad. It became a bustling riverfront town for freed slaves, abolitionists from across the country and members of the Wyandot Tribe.
"Right now those same communities are trying to work together again to preserve this land and tell these stories," said Jim Ogle, the executive director for Freedom's Frontier.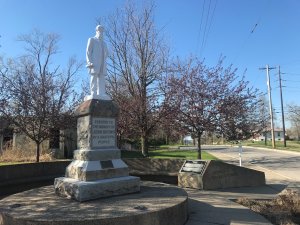 U.S. Rep. Kevin Yoder of Kansas has submitted legislation to make the Quindaro site a national landmark. Quindaro is already listed on the National Register of Historic Places, but a landmark status could free up money to preserve the site and create more educational opportunities, like an interpretive center.
"Unfortunately, the historic site of this town has never received the attention and preservation that it deserves," Yoder said.  "However, a small group of local stakeholders have worked hard to protect Quindaro and keep its stories alive. I am proud to join them in their efforts by introducing federal legislation to designate the Quindaro Townsite as a National Historic Landmark."