This is an archived article and the information in the article may be outdated. Please look at the time stamp on the story to see when it was last updated.
KANSAS CITY, Mo. — Just hours before his daughter's funeral in Kansas City, the father of designer Kate Spade has died.
Earl (Frank) Brosnahan Jr. died at the age of 89. An announcement was made Thursday at Spade's funeral. A priest at the service said Brosnahan was recently put into hospice and passed away Wednesday night.
"He had been in failing health of late and was heartbroken over the recent death of his beloved daughter," a family statement says. Read the full statement from family below.
Brosnahan was born in Kansas City and lived most of his life there, according to his family. He was surrounded by family in his home when he died Wednesday.
Spade, whose real name was Katherine Noel Brosnahan, took her own life earlier this month. She was found dead in her New York City apartment on June 5. Her husband said she suffered from depression for years.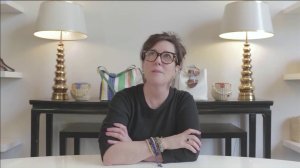 Spade's funeral is taking place this afternoon at Redemptorist Church in KCMO.
Here is the full statement from the Brosnahan family:
"We are deeply saddened to announce that Katy's father, Earl F. Brosnahan Jr., passed away last night at age 89. He had been in failing health of late and was heartbroken over the recent death of his beloved daughter. He was at home and surrounded by family at the time of his passing.
"Frank was born in Kansas City, Mo. and was a lifelong resident. He served in the U.S. Navy before graduating from the University of Miami in 1949, after which he returned to Kansas City to work in the family construction business. He was president of the Midwest Heavy Construction Association in the mid 1960s after taking over the family business from his father Earl F. Brosnahan Sr. and his mother Helen Rose Brosnahan (nee Mottin).
"Frank married June Therese Mullen in 1953 and had six children, Missy, Earl III, Ann, Reta, Katy (decesed) and Eve. He was an avid tennis player and a charter member of the Carriage Club in Kansas City for more than 50 years. Frank married Sandy Palmer in 1992 and she was bedside when he passed.
"Later in life Frank took up golf and was a great lover of his two Yorkshire Terriers. He was especially proud of his wife, children and grandchildren. Frank is survived by his wife Sandy, three brothers and a sister, five children, eight grandchildren and numerous nieces and nephews. He is preceded in death by his parents, sisters Katherine and Helen De Salme and his daughter Katherine Noel."
---
If you are having suicidal thoughts, we urge you to get help immediately.
Go to a hospital, call 911 or call the National Suicide Hotline at 1-800-SUICIDE (1-800-784-2433).
Click on the boxes below for our FOX 4 You Matter reports and other helpful phone numbers and resources.