This is an archived article and the information in the article may be outdated. Please look at the time stamp on the story to see when it was last updated.
KANSAS CITY, Mo. — The owner of an alligator that was confiscated last week in a Kansas City home is fighting to get his pet back, and now he's got help from a well-known metro law firm.
FOX4 first introduced you to Katfish the alligator last week when Kansas City Animal Control took him during a home eviction. Alligators aren't permitted in Kansas City limits, but his owner, Sean Casey, pledged to get Katfish back.
Now, Katfish's case is moving through the courts with two Kansas City attorneys representing him.
Who else to represent an exotic animal than the lawyers at Jungle Law? The partners who make up the firm are serious about their work, and their passion is animals.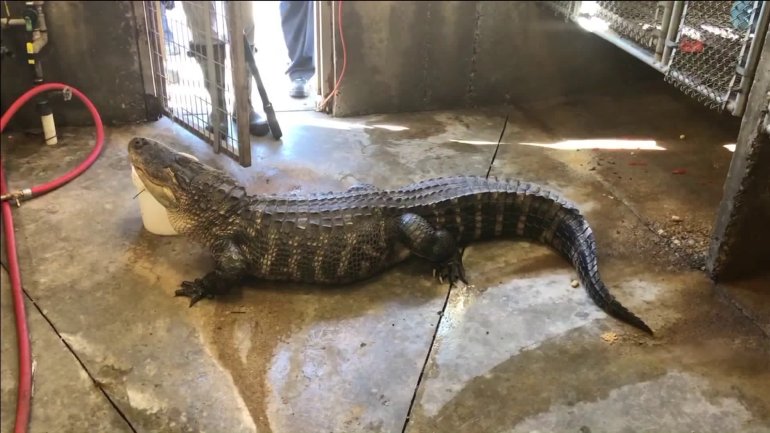 You probably see their billboards and commercials all the time. They have an unforgettable marketing campaign, and it's working.
"I feel like when there is an exotic animal in Kansas City, it makes sense to call Jungle law, so people tend to reach out to us," Jungle Law attorney Lauren Sierra said.
Two of the firm's newest clients are Katfish and Casey.
"I knew he was passionate about this animal. He grew him up from 12 inches to almost 7-and-a-half feet, now 200 pounds," Jungle Law attorney Tristen Woods said. "He's very well-kept. He said he kept him better than he does himself, and by looking at him, I think that is the truth."
KC Animal Control took Katfish on Nov. 7 after Casey was evicted from his home. Animal control also seized three pythons and a rabbit.
"Katfish is a remarkable alligator because, as you know from personal experience, he is pretty friendly," Sierra said. "We just want to make sure that everything that's required in his lifestyle is available to him."
"He told me about how unique it was that he built this, basically a pool in his living room, and he would fill it with water. Katfish was just sitting there like me and you are sitting here right now. You'd have an alligator just sitting right here with us," Woods said. "He used to take Katfish through the McDonalds drive thru line, and everybody knew who he was. He would sit right next to him."
The chicken nugget-eating alligator is now at Monkey Island Rescue, but his future is up in the air. People from as far away as Florida have called to offer Katfish a home.
"It would be great for Katfish to stay with his owner because his owner is a wonderful caretaker," Sierra said. "But at the end of the day, we are just looking for a place where Katfish doesn't have to move around."