This is an archived article and the information in the article may be outdated. Please look at the time stamp on the story to see when it was last updated.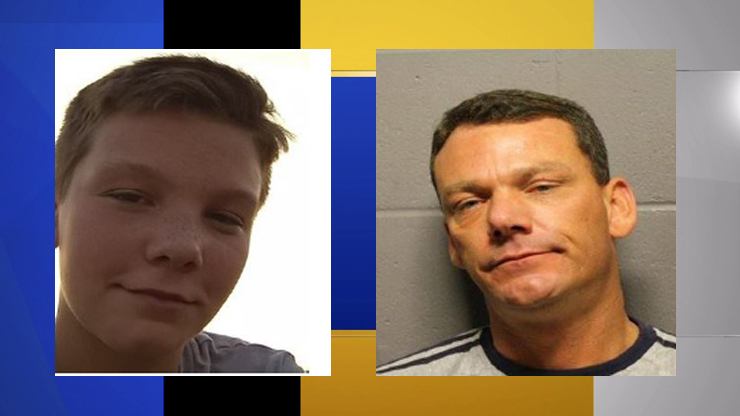 LAWRENCE, Kan. — A 40-year-old Lawrence man who had been on the run after allegedly abducting his 12-year-old son on October 16, was arrested Tuesday after a police pursuit.
The Kansas Bureau of Investigation had asked for people to be on the lookout for 12-year-old Andrew Drake, who they believe was coerced into going with his non-custodial father, 40-year-old Stephen Drake Jr.
KBI issued an endangered child advisory because they said Stephen Drake is fleeing arrest and wanted for aggravated interference with parental custody, child endangerment and aggravated assault. Authorities said Stephen made threatening statements, was believed to be armed and may have altered his appearance. They believed he took his son Oct. 16, the day Andy was last seen at school. They say on the same day, Andy's mother was rear-ended and driven off the road on U.S. Highway 59 just north of U.S. Highway 24. The driver was wearing a wig and a mask.
Authorities say the father and son were seen in the 600 block of S.E. 34th Street in Topeka. Officers located the two there, they say, but Drake fled with Andy and escaped.
Then, at about 11:20 a.m. Tuesday, Lawrence police spokesman Sgt. Trent McKinley reported Drake was apprehended near U.S. Highway 40 and East 100 Road in Douglas County after leading six different law enforcement agencies on a pursuit through Douglas and Shawnee Counties. The son was also recovered at the scene.
Drake is due in Douglas County District Court Nov. 9 for a jury trial on charges of battery of a law enforcement officer, fleeing or attempting to elude police custody, interference with law enforcement, battery, two counts of criminal damage to property and reckless driving. Drake is accused in that case of leading a Kansas Highway Patrol trooper in a pursuit through Lawrence in August 2014.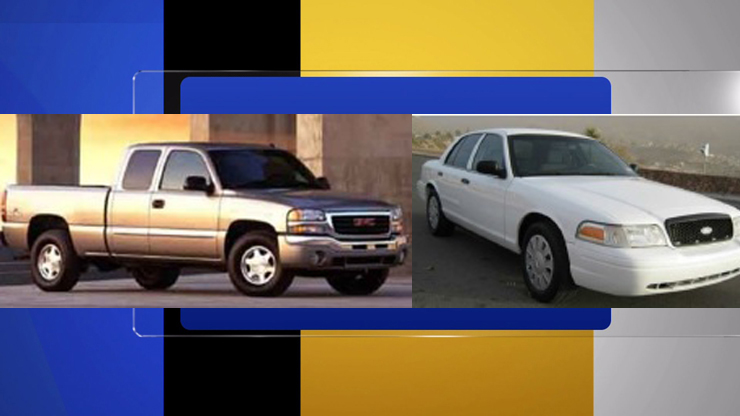 Police say that around 5 a.m. on Tuesday officers attempted to arrest 40-year-old Stephen Drake in the 600 block of SE 34th Street in Topeka, Kan., but during the attempt to arrest Stephen and his son fled from the scene driving a 2003 or 2004  two-tone charcoal over gray Chevrolet Z-71 4×4 truck.
They are believed to be in the greater Lawrence area, but may be traveling through Kansas, possibly en route to Colorado.
If you see either of them, or the vehicles, call 911 immediately. If you have information that may help authorities find them, call Lawrence police at (785) 331-9870 or 1-800 KS CRIME.