This is an archived article and the information in the article may be outdated. Please look at the time stamp on the story to see when it was last updated.
KANSAS CITY, Mo. — Hunter Pence, #8 for the San Francisco Giants, appears to have stopped for a Cup of Joe at one of Kansas City's Starbucks' locations.
A barista left a message on his cup, which is hard to make out, but we've heard rumblings that the barista was clever, as good baristas can be when marking customer cups. The barista told KTVU's Brian Flores that Pence asked her to write "Champ" for his name. Instead she wrote: "You may be known as champ, but not here in KC".
Mystery message on @HunterPence cup from KC #Barista solved! @BrianFloresKTVU has the it only on #KTVU at noon! pic.twitter.com/et77Va5h1h

— KTVU (@KTVU) October 28, 2014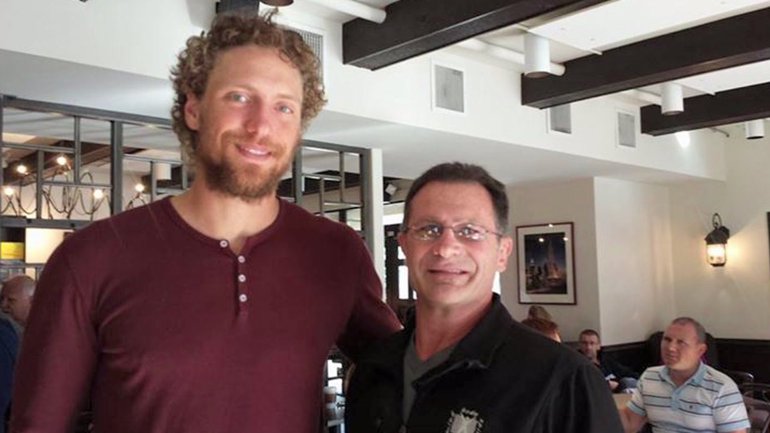 Greg Justice was at Starbucks and said he's pretty sure the barista also wrote "Chump" instead of "Champ."
"He just kind of laughed it off and was very good-natured about it and appreciated the humor," Justice said.
Despite the friendly ribbing, Pence signed autographs and posed for pictures with those coffee drinkers — Justice being one of them.
Let us know in the comments below if you see any other team members from the San Francisco Giants or Kansas City Royals out and about in Kansas City!
Related: Prairie Village yard full of jabbing Hunter Pence signs
Related: Little boy gives Billy Butler pep talk on paper, receives World Series tickets