This is an archived article and the information in the article may be outdated. Please look at the time stamp on the story to see when it was last updated.
KANSAS CITY, Mo. -- For a second straight day, about a dozen cops, crime scene technicians and  city workers dug up a backyard near 98th Street and Hardesty in south city looking for the possible remains of Laura Mason, who went missing 22 years ago.
As searchers buzzed around on a backhoe in the backyard, miles away at the Ad Hoc Group Against Crime's office near 31st and Prospect, Mason's daughters eagerly waited for word on what police would find on their mother's cold case.
 "Thankfully I got my big Sis here, but it's been very difficult for all of us, " says Safiyyah Mills as she choked back tears during a news conference Thursday morning.
"This whole situation has just ripped my family and I, especially my three siblings, a part. We just want this thing resolved. We want our Mom back," Mills added.
Safiyyah was just 14 when her mother disappeared back.
"She was a great mother. She taught me everything, how to love, how to be independent , how to strive for excellence all the time.  She was an entrepreneur and because of her I am a business owner today, " says Safiyyah.
Mason, a mother of four, went missing on March 25, 1993, five days after celebrating her 45th birthday.
Relatives say she was last seen getting into a car with Richard Stallings, an acquaintance, outside the El Capitan Lounge in Kansas City.
"Everyone kept reporting she got into a car with a stranger that night. No, she knew him. He was once associated with our family, " says Safiyyah Mills.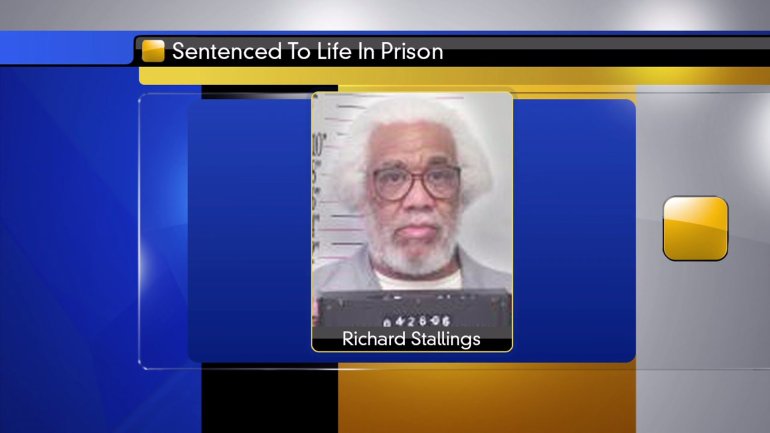 Court records show Stallings once lived at the home where for two days now searchers kept digging up the backyard after police got a tip that Laura Mason's body might have been buried there.
"We don't know anymore than the media. That tip is the most substantial lead they've gotten in all these years, but I really don't care about the tip.  The biggest thing for us is if it's gonna result in my mother being found that's all I really care about, " adds Safiyyah.
"Yeah, we all just want to know what happen. I was 24 when my Mom disappeared," says Marquita Mason, as she sat beside her younger sister during Thursday's news conference.
However, hours later around 5:30 Thursday evening the backhoe finally came to a halt, the searchers filled a massive hole in the backyard with lots of dirt, collected their shovels, a cadaver dog and ended their search. After two days, Captain Tye Grant with the Kansas City Police Department then announced "We haven't found anything related to the Mason case and we are now leaving."
So, for now, the grueling, 22 year wait, continues for Safiyyah Mills and her family. 
"Everyone keeps asking us how have we lasted this long not knowing what happened to our mother? All I can say it's by the grace of God that we're still holding on. We've since started the LAURA E. MASON FOUNDATION which enables us to provide meals to seniors in need, to victims of violent crime and to victims of natural disaster. We continue to do that because that's what my Mom would've wanted us to do, serve our community, "says Safiyyah Mills.