This is an archived article and the information in the article may be outdated. Please look at the time stamp on the story to see when it was last updated.
KANSAS CITY, Mo. — On a cold, windy afternoon Kimberly Travis spent her Tuesday afternoon on a mission: searching for her 18-year-old daughter who has been missing since Valentine's Day.
"Yes, I'm at it again passing out these fliers for Vernece. I'm looking for my baby," Travis told FOX 4's Robert Townsend.
Family members haven't seen 18-year-old Vernece Brown in the last three weeks, and with each passing day, their fears grow.
"This is the worst experience of my life because it's a part of me," the worried mom said. "My eating habits have changed significantly. I'm not sleeping well. I'm tossing and turning with a huge knot in my stomach."
Travis said, on Valentine's Day, Brown was in good spirits when her mom helped her prepare for a date.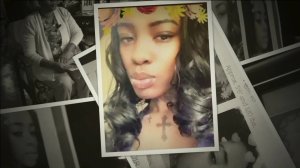 "She was here at home, and I was helping her with her hair. Everything seemed normal," Travis said. "She was getting ready, but I'm thinking she was going out with her boyfriend."
However, Brown's sister later told detectives the 18-year-old left their home near 36th Street and Bales Avenue with an "older man" possibly in his 30s — a man family members said she'd only met earlier that day on social media.
"My heart is telling me that that she's in harms's way because any time you go from being on any kind of social media to zilch and there's nothing active about you, that worries me," Travis said.
"It's hard. It's hard not to hear somebody's voice or talk to them or anything, not to know that you're OK. It's all just scary," Brown's older sister Takiela Hyler said.
In the past week, the family has passed out more than 1,200 missing person fliers around their neighborhood and the city. Travis said in addition to posting the flier on its Facebook page, Kansas City police also plan to get a subpoena and trace Brown's cell phone records and last activity on social media.
In the meantime, Travis is just hoping her daughter comes home.
"I'm hoping she's safe. I'm hoping she's really not hurting. I'm just hoping my baby comes back home," Travis said.
Police are asking anyone who knows where Vernece Brown is to call 911 or the Kansas City Police Department's Missing Person's Unit at 816-234-5136.