This is an archived article and the information in the article may be outdated. Please look at the time stamp on the story to see when it was last updated.
KANSAS CITY, Mo. -- This week marks six months since the lives of a Kansas City pastor's family changed forever.
Their pick-up was sideswiped on the way to school near Gregory and Paseo on Aug. 23. Five days after the crash, their middle child, Elise, died from her injuries.
Elise's little sister, Hope, the youngest survivor of the crash, continues to make miraculous progress.
"It has been an incredible journey.  One that has been the hardest thing we've ever walked through, obviously.  But to see where hope was today to where she was about six months ago is literally night and day," said mother Sarah Johns.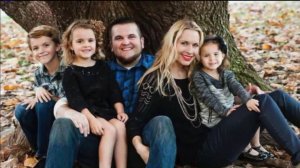 Jason Johns was taking all three of the family's kids to school back in August when another driver sideswiped them, shoving their truck into a light pole.  Jason and son Kaden had bumps, bruises, and a broken bone.
Hope's battle has been grueling.
"Pretty much it was from head to toe she had medical intervention," Sarah Johns said.
Hope spent nearly three months at Children's Mercy.  When her care options were exhausted there, the family opted to get Hope into specialized care.  She spent another three months doing intensive spinal cord rehab in Baltimore, Maryland, and pulled through it all with a smile and laughter.
After being released from Baltimore, Hope had another short stay at Children's Mercy.  Her breathing got so strong, she could be taken of a ventilator, and have her trachea tube removed.  The family was finally able to return to Kansas City two weeks ago.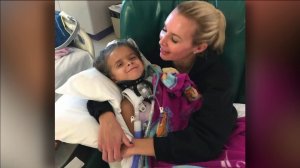 "Just to see her back to herself is a miracle," said Sarah Johns.
Hope is still wheelchair bound, but she doesn't even begin to let that get in her way.
"She's full of joy, funny, spunky, and she's been like that through this whole journey and that has been so inspiring," Sarah Johns said.
Thousands of people have been following the family's journey online through the "Johns Family Love Story" on Facebook.  That overwhelming support and their deep faith has helped push them through some of their hardest day in grieving the daughter they lost, and fighting for Hope's full recovery.
"I feel like the Lord offered us—will you trust me with your pain?  Will you trust me with this heartache?  And show people that even in the depths of your pain, I'm still good.  And that has brought healing to our heart," said father Jason Johns.
It's also brought hope their little girl will continue to defy the odds.
The family says they've also been on another journey of healing, and now offer forgiveness to the driver who ran into them and turned their lives upside down.
The Jackson County prosecutor's office is still reviewing the case to determine if criminal charges will be filed.
If you'd like to help the Johns family, you can do so here or by donating through their church.