This is an archived article and the information in the article may be outdated. Please look at the time stamp on the story to see when it was last updated.
KANSAS CITY, Mo. — A Kansas City, Mo., fire captain is charged in federal court with illegally selling firearms to felons.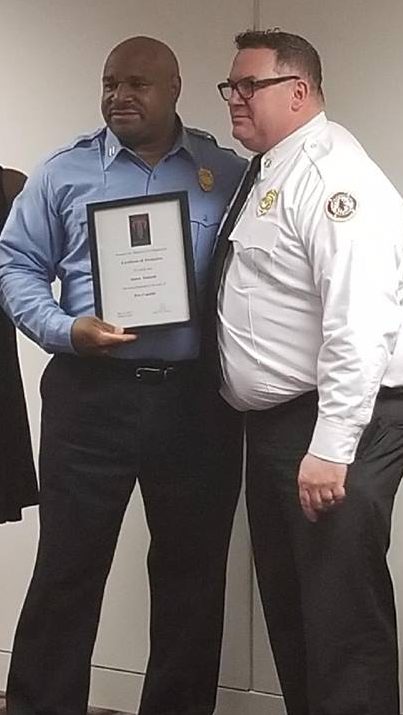 James Samuels, 52, was charged Monday with illegally selling an AR-15 .223 caliber rifle and at least 80 rounds of ammunition to someone later identified as a confidential informant for the ATF. At the time of the sale the informant posed as a convicted felon and told Samuels that he was planning to shoot four people. Samuels still sold the rifle to him, court documents said.
The informant also said when he asked Samuels for tips to burn down a home so he could get revenge, Samuels offered several suggestions on committing arson without being detected, court documents said.
According an affidavit released Friday, Samuels purchased a total of 77 firearms, including 57 pistols. Of those firearms, Samuels allegedly sold 47, including six that have been involved in other crimes.
Samuels' alleged actions are illegal because he does not have a federal license to legally sell firearms.
According to the affidavit, there were eight specific transactions where Samuels sold firearms to straw buyers, including on April 7, 2016. He sold multiple firearms to a straw buyer that day, including one pistol that was later used in the July 5, 2016 murder of Alvino D. Crawford.
A  Jackson County grand jury later indicted 18-year-old Devon Davis for first degree murder and armed criminal action in the death of Crawford.
According to court records, a witness told police that Davis and another suspect, Jerome B. Walker Jr.,  attacked 29-year-old Crawford after he stopped to tie his shoe. Walker hit Crawford with a baseball bat and Davis shot Crawford.
Samuels appeared in court Friday on one count of selling a firearm and ammunition to a prohibited person and one county of transferring a firearm for use in a violent crime.
An affidavit filed supporting the charges alleges that Samuels has been selling gun illegally since 2014.