This is an archived article and the information in the article may be outdated. Please look at the time stamp on the story to see when it was last updated.
KANSAS CITY, Mo. -- A Kansas City firefighter revived a dog pulled from a burning apartment complex in the Historic Northeast where at least one person jumped from the second story of the building to escape the flames Friday morning.
The fire was first reported around 8:30 a.m. at the apartment building near Bellaire and St. John.
A spokesperson with the Kansas City Fire Department told Fox 4 that two individuals were taken to the hospital, one with smoke-related injuries.
A woman who was in the building when the fire started told Fox 4 that she initially thought it was raining or a pipe burst because she noticed a lot of water inside. She then noticed firefighters swarming the building to douse the fire.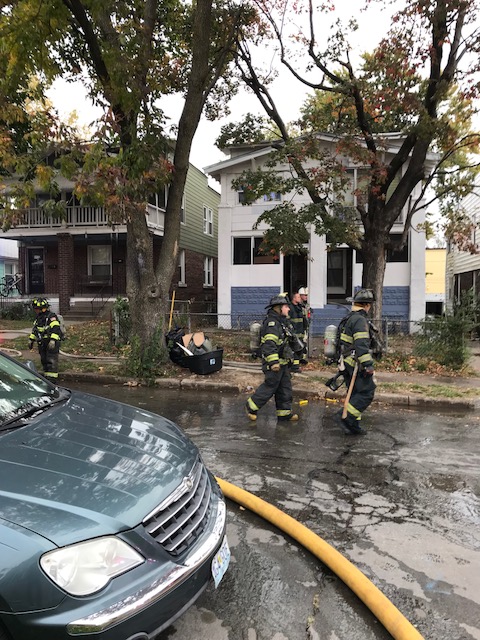 She added that she saw one of the women staying on the top floor kick out what appeared to be a door area before jumping from the second story. That women, who jumped from the second story, was transported to the hospital after landing limp on the ground.
The cause of the fire is still under investigation. It appears to have started in the back of the building.
The dog that was resuscitated was taken to KC Pet Project for treatment.
You can replay the incredible recovery below.