This is an archived article and the information in the article may be outdated. Please look at the time stamp on the story to see when it was last updated.
KANSAS CITY, Mo. — Tens of thousands of college basketball fans will crowd into downtown over the next four days for the Big 12 Championship.
Many people from all over the Midwest are here to root for their teams. Iowa, Oklahoma, Texas – even West Virginia, all represented. And according to Power and Light folks, it's like New Year's Eve four days in a row.
"It's really all about re-creating the energy that you experience at a college basketball environment over here," KC Live projection manager Jason Bradley said. "I want this to feel like an Allen Fieldhouse or like in Ames Iowa situation, we want to make it feel like all those schools, when they go to their respective schools to watch the games."
Crews spent Tuesday getting everything set up, including the big stage at KC Live.
Power and Light officials expect 120,000 people to party in the Power and Light District every day during the tournament.
"It's just so cool," Bradley said. "I live down here as well so it's really cool just to see people constantly moving around, and the energy, it really solidified the fact that I made the right choice when I personally decided to move down here. It's a super cool environment."
Sprint Center only seats 19,000 people. That leave 101,000 other basketball fans without a ticket, all eating, drinking and watching the games at area restaurants.
This is by far the busiest week for Power and Light, and they work hard to make sure both local fans and out of town guests have a one-of-a-kind experience.
"A lot of people look forward to coming back and yet we cater to the new fan," KC Live executive Gabriel Robinson said. "We absolutely cater to people coming down, they've heard about the events, heard about what we put on, the energy in not only the bars, the restaurants, the night clubs on the second floor, but experiencing going over and seeing a game and to be able to come back."
The Big 12 works also hard to make this a very family friendly experience. FanFest opens Wednesday at 3 p.m. It includes all kinds of basketball games for the kids, and it's free.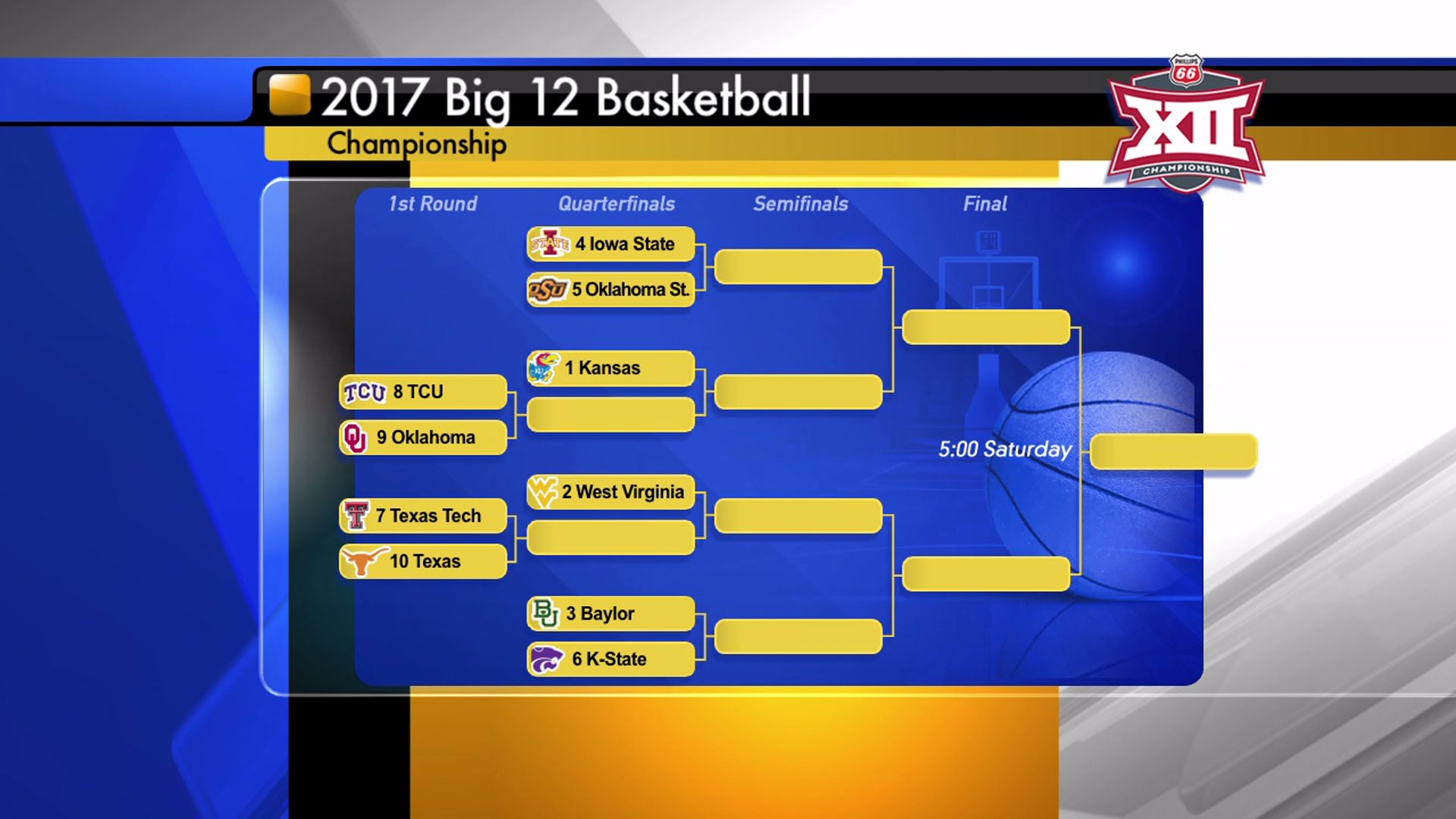 As far as tickets to the games, they are officially sold out, but you can still buy tickets from a scalper or on the secondary market.
Getting an All Session pass will cost you anywhere from $200 in the nose bleeds to $1,600 at center court.
Previous coverage: