This is an archived article and the information in the article may be outdated. Please look at the time stamp on the story to see when it was last updated.
KANSAS CITY, Mo. -- City inspectors say it's a trend that needs to end.
The latest illegal dumping site in Kansas City is in the Northland, and a spokesperson for the city said the culprit was caught red-handed this time.
"It's an illegal act, and they don't want to get caught. So they're in and out as quickly as possible," said Alan Ashurst, a KCMO illegal dumping inspector.
Any way you unpack it, North Shannon Road has been turned into a disgusting mess. Kansas City Police uncovered that illegal dumpsite during the weekend, which sits just a block or so from a pack of popular airport area hotels off Tiffany Springs Parkway.
When Ashurst arrived here on Tuesday, he found discarded furniture, tires, brush pieces and other disgusting items that shouldn't be here.
"It's absolutely disgusting here," Ashurst said.
As a city inspector, Ashurst travels from one dumpsite to the next, searching for clues as to who's to blame. He said he's kept an eye on that Northland street for over a year, and he couldn't get photos of the guy until now.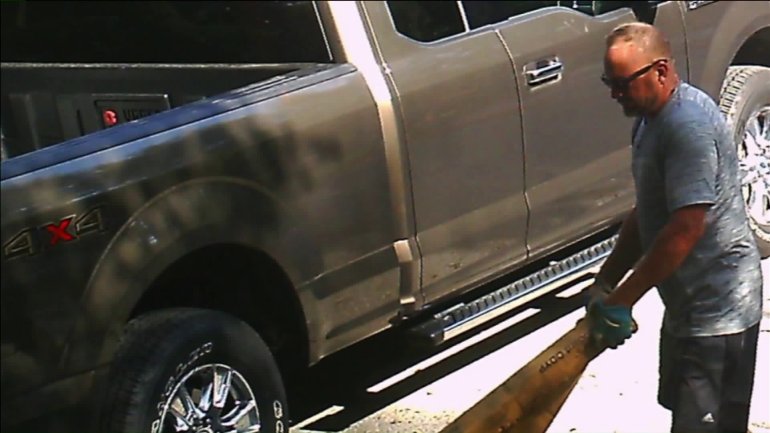 Photos provided by Ashurst and other city officials show at least two instances where a man in a brown pickup truck pulled onto North Shannon Road and discarded items from the bed of his truck.
Ashhurst said he got the photos he needed when the accused dumper came back and added a stack of yard waste to the growing pile.
"It's not unusual for an individual to find a location that he likes and feels safe coming back to dump multiple times," Ashurst told FOX4. "I went through my pictures on my cameras and found the same vehicles. It was that same brown truck I've been looking for."
John Baccala, a KCMO spokesperson for Neighborhood and Housing Services, said the dumper likely faces a fine, and his yard waste could have been taken to a Missouri Organic location, which sits just a few miles away.
"This is a really easy fix if people just wanted to do the right thing," Baccala said. "This individual is going to face an even bigger fine once he is caught and charged and found guilty than it would have cost him to drop it off legally."
City officials say this illegal dumper is a repeat offender, meaning he`s left other disgusting messes around the city. If you know who he is, please call 816-513-DUMP.
City officials remind us there are sanitation programs that will schedule pickup of many large trash items, including yard waste. You can learn more about them at this Kansas City municipal website.