This is an archived article and the information in the article may be outdated. Please look at the time stamp on the story to see when it was last updated.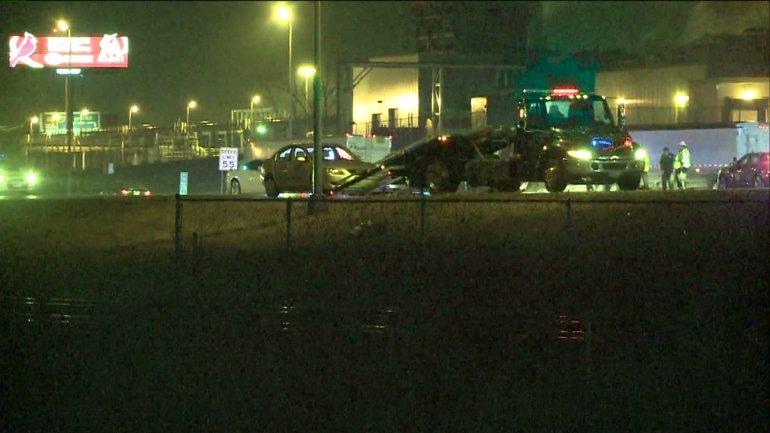 ST. LOUIS, Mo. — A Kansas City man is in jail in St. Louis after allegedly shooting at vehicles and leading police on a pursuit Wednesday evening, according to KMOV.
Police said the pursuit began when officers got a call around 6 p.m. from someone who claimed the suspect was firing shots along Interstate 70.
KMOV reported that two people and at least five vehicles were hit by gunshots in the incident.
On Facebook, Linda Howard of Lexington, Mo., reports she was among those hit.
"All I heard was pop-pop- they shot my truck plus another another truck and car. I'm ok but they did shoot somebody in Warrenton, Mo.o. I 70 mm 197. Good news they got them," her post says.
According to their report, one person was shot near the Wentzville Parkway exit. Another victim was shot near mile marker 190, and at least one victim is reportedly being treated for life-threatening injuries.
The police pursuit began in Warrenton, Mo. and continued to Lambert Airport, which are about 40 miles apart.
The suspect came to a halt when the vehicle he was driving slammed into a police car. Police told KMOV that the suspect attempted to shoot at an officer on scene before he attempted to flee. As the suspect ran from police, he fired more shots, which caused police to return fire. The suspect was not hit by any of the shots, but he did eventually drop his gun.
"In my 18 years as a police officer, I've seen a lot of things and this was absolutely one of the scariest things that I've witnessed," St. Ann Police Chief Aaron Jimenez told KMOV. "He had no regards for public safety, he definitely was trying to kill police men, and citizens."
Police later searched the suspect's home in Kansas City for a motive, KMOV reported.