This is an archived article and the information in the article may be outdated. Please look at the time stamp on the story to see when it was last updated.
KANSAS CITY, Mo. - A Kansas City man wanted for the 2015 murder of a 32-year-old has been captured in Minneapolis.
Lakeith Courtney, a suspect in the fatal shooting of Kevin Durham, is being held in the Hennepin County Jail without bond.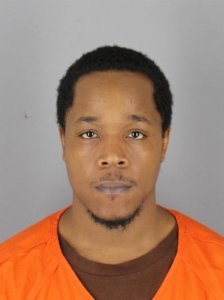 Durham was shot and killed Nov. 7, 2015, near 41st and Prospect. Nine months later, his brother Keenon Durham was killed near 57th and Manchester. Durham's suspected killer, Victor Nevels, was quickly captured. But Courtney was already on the run.
"He living life like nothing and we've been living life in hell," Kevin and Keenon's mother Loise Barnes-Durham said.
The family held vigils to remember the young men's birthdays, and their mother turned her apartment into a shrine to her sons.
" I lost both my babies, and it`s been hard. I cry every day. There isn't a day goes by that I don't cry," she said.
But Friday was the first day her tears were tears of joy -- when a Kansas City police detective called her to say the man they'd been looking for was captured walking down a Minneapolis street.
"I can breathe now. It`s the best day of my life. That phone call meant the world to me," Barnes-Durham said.
"Everyone that was helping us share this photo, it was nonstop support. It`s amazing. We all are blessed for this day. We was waiting. We didn't doubt it. We knew it was coming," Durham's sister Latoyia Bates said.