This is an archived article and the information in the article may be outdated. Please look at the time stamp on the story to see when it was last updated.
KANSAS CITY, Mo. -- A local man found guilty in the death of a little girl learned his fate Friday.
The judge sentenced Howard Chase IV, 19, to life behind bars.
Chase was convicted in the death of Angel Hooper in April. Hooper was just six-years old when she was shot and killed outside of a Kansas City 7-Eleven in October of 2014.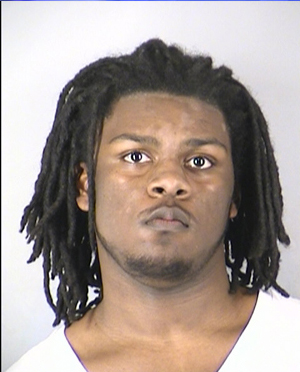 She had gone inside the store at East 107th and Blue Ridge with her dad to buy some bubblegum. As they were leaving the store, a passing car fired multiple rounds toward the store parking lot and Hooper was struck in the head.
Prosecutors say the drive-by shooting that rolled through the parking lot was in retaliation for a girl fight in which Chase's cousin was involved.
Chase was convicted of second-degree murder and unlawful use of a weapon, both of which carry life sentences. He was also found guilty of two counts of armed criminal action, which both carry 15-year sentences. All of Chase's sentences will be served concurrently.
Leandre Smith, 21, was also charged with second-degree murder, unlawful use of a weapon and two counts of armed criminal action.
In December, Smith pleaded guilty to his second degree murder charge along with other charges for his part in Hooper's Death. He will spend 23 years in prison.