This is an archived article and the information in the article may be outdated. Please look at the time stamp on the story to see when it was last updated.
KANSAS CITY, Mo. — The 29-year-old woman who police say jumped off the Bond Bridge last week in an apparent attempt to take her own life after her 8-year-old son was found dead, has now been charged in Platte County with abandonment of a corpse.
Aushena Warren, 29, of Kansas City North, was pulled from the Missouri River on Tuesday, June 13th, the same day her 8-year-old son, Audrick Warren, was discovered dead by his father in the bathroom of their home in the 5800 block of North London Avenue.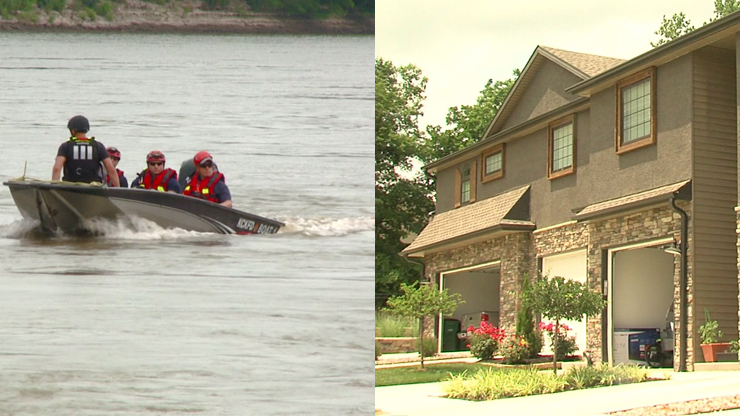 Fire crews were already on the river for a training exercise, so they quickly moved the boats to rescue her. She was pulled to safety.
According to the probable cause statement, Aushena Warren left a note at the home that she was worried about financial pressures that she claimed were her fault. The note reportedly said she feared the children would be taken by the state and they would have to be put up for adoption.
Court documents indicate Warren gave her children 'pink'medicine that morning. She then reportedly ran a bath for Audrick, according to Audrick's brother, who said he heard a 'head bump' three times. He went into the bathroom and saw his brother 'asleep' in the bathtub full of water with a 'red face and purple hands,' according to court documents.
When investigators asked the younger brother about his mom leaving, he said she 'looked sad' when she left.
The child then apparently Facetimed his father to tell him his mom had left. His dad told him to stay in his room until he could home about half an hour later. That's when he found Audrick dead. He removed his body from the tub and took him into the bedroom and called 911. Audrick was still wearing a pair of underwear and Spiderman socks in the tub full of water.
An autopsy showed a contusion at the top of Audrick's skull and the cause of death was determined to be drowning.
"It should be noted that Warren made no 911 call or no attempt to contact law enforcement or medical personnel in regard to the drowning of the victim," said the detective in the case abut Aushena Warren.
When police questioned Warren after they pulled her from the river, they say she became emotional and ended the interview when they asked her if she left Audrick in charge at home.
On Wednesday and Thursday after the tragic loss of Audrick, FOX 4 spoke to the child's grandfather, Eddie E.L. Warren, who said his son and daughter-in-law have been married for seven years and the couple also has a six-and-a-half year old son who is with other family members right now.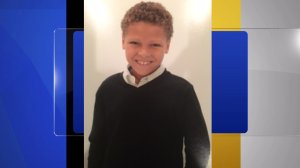 "It's no words to describe what my son… the emotions that he's experiencing. One step at a time," said Warren, "We`re people of great faith, and so God will take care of us through this."
Warren said Audrick was bright and a big Golden State Warriors fan who was excited after they won the NBA Finals that Monday night before he died.
Aushena Warren's bail is set at $25,000, cash only. She is still in custody.
FOX 4 will have continuing coverage on FOX 4 newscasts, the fox 4 kc app and Facebook page. Look for a wrap of the reporter story there.