This is an archived article and the information in the article may be outdated. Please look at the time stamp on the story to see when it was last updated.
KANSAS CITY, Mo. — A small Yorkshire Terrier mix is recovering after he was brought to the KC Pet Project left in the cold, malnourished, and suffering from wounds on his muzzle from presumably having his mouth bound shut.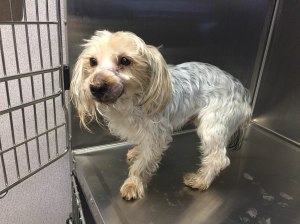 A Kansas City police officer found the dog on Monday running along Bannister Road near Marion Drive, and brought him to KC Pet Project to get him out of the bitterly cold temperatures, according to a news release.
The dog, nicknamed Bannister, appeared to have been out on his own for some time. He was notably malnourished and the fur around his neck and face was severely matted. As the veterinary team sedated him to tend to his medical needs and clean his matted fur, they discovered something disturbing.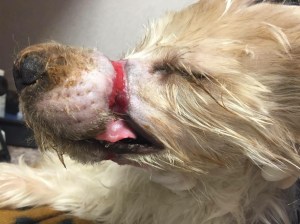 Bannister had a wound, partially scabbed over and trying to heal, around his muzzle as though someone had bound it shut, possibly with a rubber band. The restraint had fallen off on its own, leaving Bannister with a painful gash around his face.
The team at KC Pet Project cleaned Bannister up and is helping him to gain some weight. They described him as "a joy for our staff to work with, despite the cruel acts that were done against him."
Once he is healthy enough, Bannister will be moved to a foster home to continue his recovery.
For anyone who would like to contribute to Bannister's medical fund, donations can be made to the Help Bannister fund on the KC Pet Project website.
If you would like to meet Bannister, contact the KC Pet Project at (816) 513-9818 or email Tori.Fugate@kcmo.org.