This is an archived article and the information in the article may be outdated. Please look at the time stamp on the story to see when it was last updated.
KANSAS CITY, Mo. -- Police arrested a woman Tuesday night after she became involved in an altercation with another woman who accused her of stealing her cats. At the time, Animal Control officers were removing dozens of cats from the woman's home.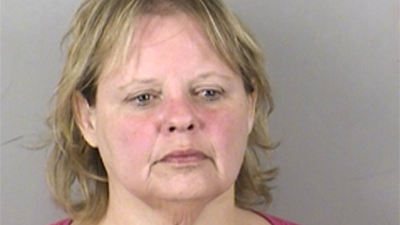 Lynnetta S. Wilkinson, 58, faces 10 city charges regarding animal neglect, although more charges could be filed.
Animal Control seized more than 60 cats and at least one dog from Wilkinson's home that was without heat or electricty.
"There is no heat, there are no lights. It's very unsanitary inside, very poor conditions, unlivable conditions so the city has closed the house down," City Spokesperson Chris Hernandez said.
Those animals were then taken to KC Pet Project.
"We need our community's emergency help now more than ever to help us provide medications, healthy food and daily care, as well as adoptive and foster homes for all of these cats and kittens from our community," Teresa Johnson, CEO/Executive Director of KC Pet Project, said. "The KC Pet Project has already received 212 cats and kittens in just the past 19 days, and large-scale hoarding cases like these put a huge strain on our organization to care for so many animals at one time."
This is the second large-scale animal seizure case that has come to the KC Pet Project in just a month's time. On October 30, the shelter took in nearly 70 pets from the Forever Friends Animal League seizure on North Oak Trafficway.
KC Pet Project is a no kill shelter and they're frequently called upon with little to no notice to care for numerous animals taken from cruelty situations, hoarding cases and emergency situations. KC Pet Project officials are asking the public to consider making a tax-deductible gift now to help them care for the extraordinarily large number of animals currently housed at the shelter.
Monetary donations are needed to purchase additional medications, food and supplies and may be made at www.kcpetproject.org/donate or mailed to 4400 Raytown Road in Kansas City, MO 64129.  In-kind donations are also needed, such as pate-style canned cat food and stainless steel cat food bowls, and may be dropped off at the shelter at 4400 Raytown Road or at their Zona Rosa location at 7351 NW 87th Terrace.
FOX 4's Katie Ferrell is scheduled to report live from the shelter Thursday morning, giving people the opportunity to see some of the animals in need at this time.
Earlier Coverage: