This is an archived article and the information in the article may be outdated. Please look at the time stamp on the story to see when it was last updated.
KANSAS CITY, Mo. — A metro man is charged with drugging his son, and his family spoke exclusively with FOX 4 on Friday. Prosecutors say 21-year-old Aundray Moss gave his son methadone to keep him quiet, charging him with endangering the welfare of a child, but his family says it should be the missing mother taking the blame.
"He's a good kid, he loves everybody, he loves kids; he would never hurt anyone intentionally, never," Moss' stepmother, Avona Wright told FOX 4's Shannon O'Brien.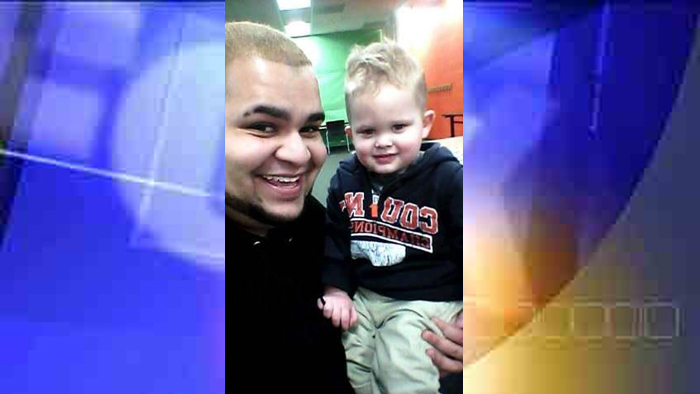 Wright says Moss gave his child methadone one time, when the child's mother, Ashlee Brosseit, was in the hospital and told him to.
"He thought that was a dose to wean him off. He thought that he was still being weaned off and that was the dose that he gave him," Wright said. "It was actually the mother's dose that she was being given at the clinic, and she was just giving the baby her doses."
Court papers show a roommate of the couple told police that Brosseit would first give the child methadone in the morning, and then it progressed to every time the baby cried and before bed.
The roommate also said she saw Moss do it, too.
"He just assumed that what she was telling him was right," Wright said.
Wright says Brosseit took all of the blame for drugging their child, and Moss' case with the Division of Family Services was dismissed. She says he was actually working with the agency to get his son back when he was arrested.
FOX 4 asked a spokesperson for the Jackson County Prosecutor's Office why Brosseit hasn't been charged, and all he could say was that is still an open investigation and there could be more charges.
Wright says it's because police can't find her.
"They are actually looking for her, they actually came by here looking for her, but she goes and stays here and there, and goes places she knows they can't come in after her," Wright said.
If found guilty of child endangerment, a class C felony, the punishment could be two to seven years in prison.
Methadone is a synthetic narcotic, similar to morphine used in the relief of pain and as a heroin substitute in the treatment of heroin addiction.