This is an archived article and the information in the article may be outdated. Please look at the time stamp on the story to see when it was last updated.
KANSAS CITY, Mo. — Supporters of a new KCI are ecstatic that voters overwhelming approved the new airport Tuesday.
It was arguably the biggest topic of debate in Kansas City leading up to the election. The city said the terminals at KCI must go, but some said demolition was not the answer.
With 49,950 votes to 16,378, voters made it clear Tuesday that they want a new airport.
Supporters of the project raised more than $1-million to promote the plan during the months leading up to the election.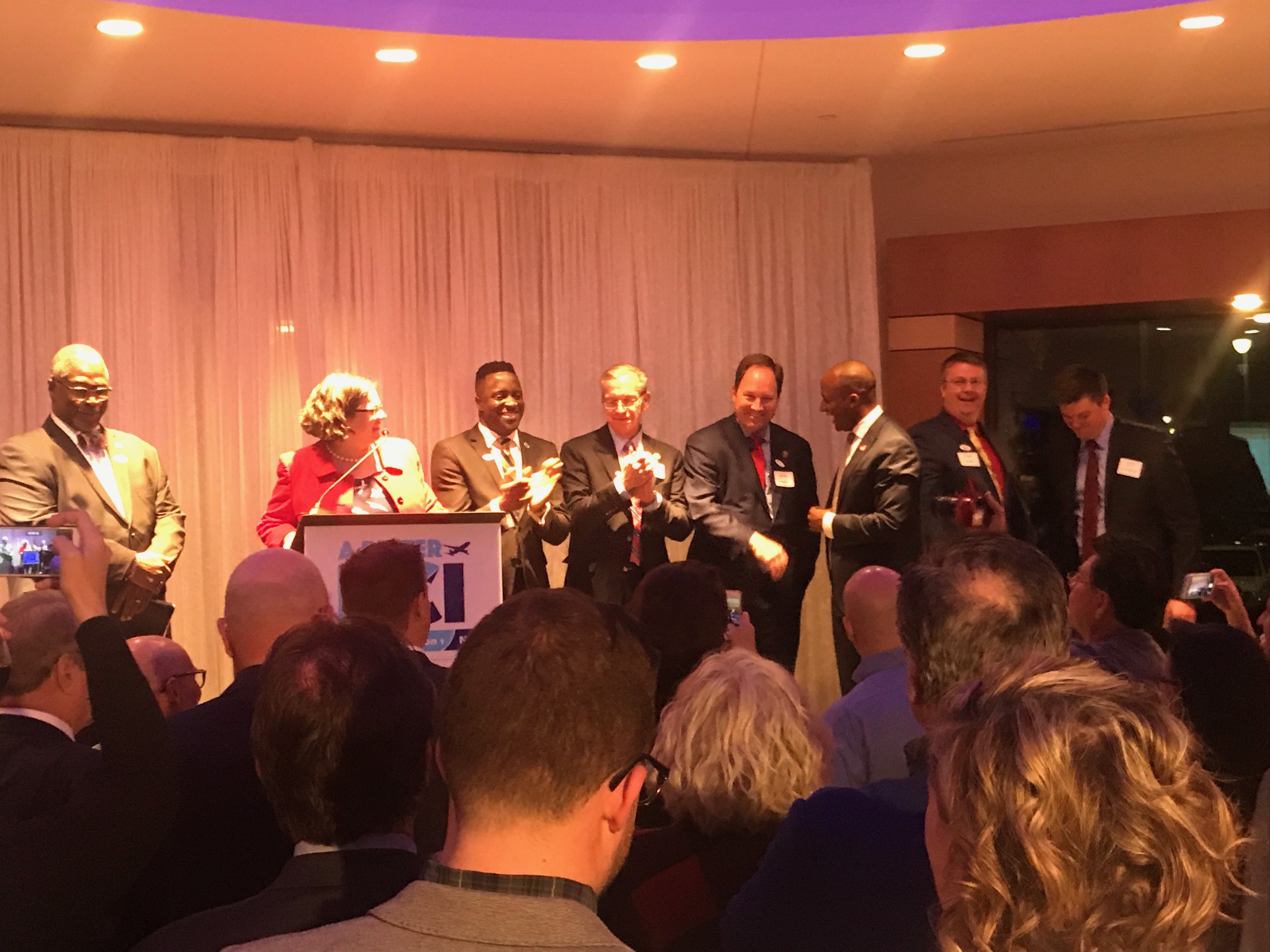 "I believe Kansas City deserves to be in the same conversation as our nation's most prosperous cities," Councilmember Jermaine Reed said after the election. "The outcome of the KCI terminal expansion referendum proves that voters across the city share this conviction. Thank you to all the residents who spoke so clearly today and made your voices heard at the ballot box with this momentous decision."
The idea for the new airport seemed dead just six months ago after a several-year study from the city. Then Burns and McDonnell came up with the idea to privately fund the project through user fees–not bonds. The city ended up opening the project up for bids, and Maryland-based Edgemoor was chosen to build the $1-billion airport.   Edgemoor says they've worked on 20 airport projects across the nation, including redeveloping a terminal at LaGuardia Airport in New York City.
Fox 4's Dave D'Marko spoke with Edgemoor as results rolled in, and they said they will now bring on engineer teams and contractors. They hope to break ground by the summer of 2018.
Councilperson Jolie Justus told Fox 4 that the city did not have a backup plan if voters did not approve the new airport.
Edgemoor Managing Director Geoff Stricker says the airport that is completed in 2021 could ultimately look different than the renderings below. The company plans to have a series of design open houses in every district starting later this month to get additional feedback from citizens on what's important to them on matters such as convenience, amenities and technology.