This is an archived article and the information in the article may be outdated. Please look at the time stamp on the story to see when it was last updated.
KANSAS CITY, Kan. — The Unified Government of Wyandotte County named Michael Callahan as the new Kansas City, Kan., Fire Chief Thursday.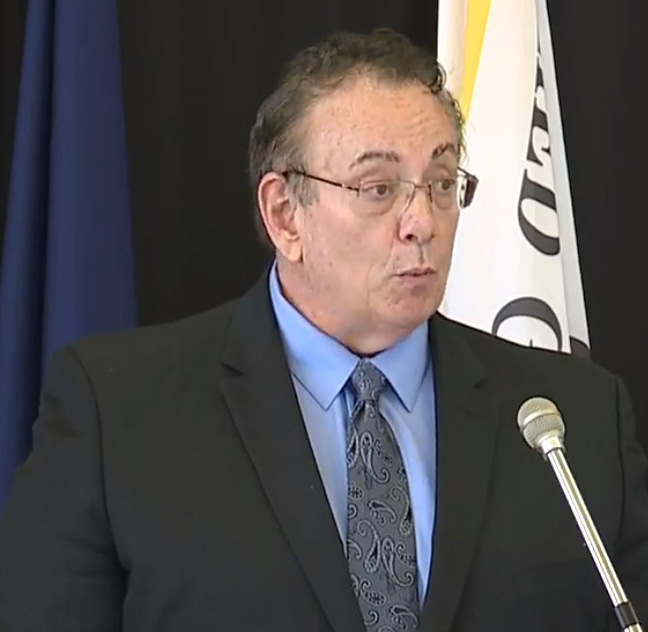 The announcement took place at noon in the City Hall lobby. You can replay that entire announcement in the video player above.
Callahan will begin his role as fire chief Sept. 4. Until then, Jeff Stroud will serve as the acting deputy chief. Brent Smith will serve as the assistant chief of logistics.
Callahan is a 40-year veteran of the Chicago Fire Department, the second largest fire department in the country, where he most recently served as the deputy fire commissioner.
"I believe Chief Callahan is an excellent fit for our department. He has extensive experience in fire operations and medical transport, not to mention a manager with a reputation for efficiency and leadership among his fellow commanders. I am very excited to make him part of our team," County Administrator Doug Bach said.
Callahan was selected from a list of six finalists.
"The assessment center process tested the candidate's leadership abilities, their ability to handle controversial and difficult situations and their thoughts and goal about the future of the KCK Fire Department," Bach said.
Kevin Shirley has been serving as the interim fire chief since John Paul Jones retired in December after three decades with the department.
A report released just a few weeks after Jones retired alleged widespread abuse of tax payer dollars. According to that audit, many KCK firefighters who traded shifts during 2017 never reciprocated, and ended up getting paid for time not worked. Not only that, but the person they traded with also got paid for working the extra shifts. So two people were paid for one shift, costing taxpayers a total of more than $920,000 extra.