This is an archived article and the information in the article may be outdated. Please look at the time stamp on the story to see when it was last updated.
OLATHE, Kan. – The Johnson County District Attorney's Office announced that 21-year-old Christopher Lamont Shelton-Jenkins has been charged with premeditated first-degree murder on Thursday. Shelton-Jenkins is accused of murdering Brandon L. Holmes, 21, who was found shot in his apartment last Friday, Sept. 20 in Overland Park.
The fatal shooting happened at the Meadow Hill Apartment Complex at 91st and Foster. FOX 4 learned earlier that Holmes, Shelton-Jenkins and Shelton-Jenkins' wife all lived in the same apartment. Shelton-Jenkins' father said that all three got along well, but that Shelton-Jenkins would stay in Kansas City, Kan. often to be close to work.
FOX 4's Monica Evans spoke with the suspect's mother last Tuesday and she believes he's being framed.
"I know he didn't do it! I can account for every single moment that that car and that boy was from noon to three," Cecilia Shelton told FOX 4 on Tuesday.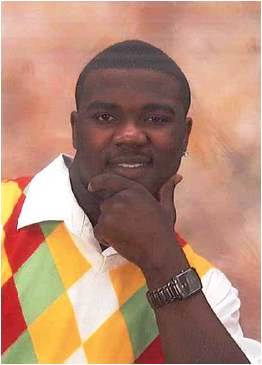 Shelton also said it was her son's wife who made the discovery of the body. Police have said that Holmes doesn't have a criminal record and it is unlikely that his killing was random. His family said he was a friendly man but that he may have been too friendly, and his death has devastated them.
"I've never lost someone so close. I never thought that it would happen to my family," Shamari Couser, Holmes' brother, said.
"You think everybody can be your friend, but everybody's not your friend. You have to pick your friends wisely," William Robinson, another brother of Holmes', said.
Shelton-Jenkins will make his first appearance for the charge on Friday morning; his bond is currently set $1,000,000. The homicide is the second to have occurred in Overland Park in 2013.
Previous Coverage: