This is an archived article and the information in the article may be outdated. Please look at the time stamp on the story to see when it was last updated.
KANSAS CITY, Kan. — A federal lawsuit claims vast misconduct in the KCK Police Department. One KCK man says he's all too familiar with the allegations because he says the same thing happened to him, too.
KCK Police Chief Terry Zeigler responded Friday after that federal lawsuit was filed Thursday. The suit claims the chief's former partner, Det. Roger Golubski, took advantage of women to make arrests.
"These allegations 24 years old, and I don't want them to detract from great work our officers are doing in the community," Chief Zeigler said.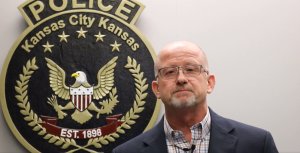 The lawsuit is the latest chapter in the story of Lamonte McIntyre who spent 23 years in prison for a double murder he didn't commit and was exonerated last year.
In the lawsuit, he and his mother claim misconduct within KCK Police Department are part of what led to his wrongful arrest and conviction.
And Friday, FOX4 heard from another metro man who said McIntyre's story resonates because he said it also happened to his family.
Deshannon Daniels admits he's not a saint. He's had a lot of run-ins with the law, and his bad choices almost kept him behind bars for life.
"Me making the choices I made at that time got me to be targeted for a murder case that I didn't commit," Daniels said.
It was in 1997, and he had an alibi.  But Daniels said Golubski knew he ran drugs in the area where the murder happened and was eager to make a case.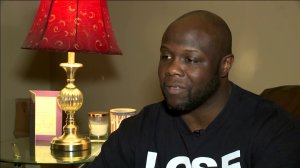 "It was terrifying. It was scary," Daniels said.
As he tried to fight the charges, Daniels claims Golubski propositioned his mother and sisters.
"He asked my sister to have sex with him. If she did, he would not bring this charge against me, or he would try to get me a lighter sentence or lesser crime," Daniels said.
His family members refused, and ultimately the murder charge was dropped.
But he still spent two years in prison for a probation violation. He's still not scot-free but is proud of staying sober 12 years.
"I just thank God of the way things turned out that I'm able to enjoy my life," Daniels said.
His case bears striking resemblance to allegations in Lamonte and Rose McIntyre's federal lawsuit.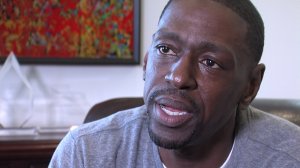 The suit alleges Golubski sought sexual favors from poor women in exchange for testimony in criminal cases.
Rose McIntyre declined his advances and, in the lawsuit, claims that's why Golubski worked to pin a double-murder on her son Lamonte.
"The Kansas City Kansas Police Department never received any complaints, internally or externally, about any of the allegations in the lawsuit and therefore we didn't investigate it," Zeigler said in a recorded video statement.
But Daniels said he personally filed complaints on Golubski. The lawsuit also alleges "knowledge of Golubski's misconduct were pervasive throughout the department" and that at least one retired captain reported concerns to a supervisor.
Zeigler only released a recorded statement and did not take FOX4's questions. He also did not deny allegations made against Golubski directly or indicate if he knew about them.
Golubski and the other former officers named in the suit have not responded to FOX4's attempts to reach them for comment.