This is an archived article and the information in the article may be outdated. Please look at the time stamp on the story to see when it was last updated.
KANSAS CITY, Mo. – A Kansas City, Kansas, man who is no stranger to the law is back in jail on murder charges Wednesday night. This time, 30-year-old Antoine Fielder is charged in Kansas City, Missouri.
Fielder was tried twice in Wyandotte County for the 2015 murder of 22-year-old Kelsey Ewonus, but each trial ended in a hung jury.
"That woman did not have to die. Nobody else had to die. My daughter didn't have to die," Kent Ewonus said Wednesday after the latest charges were announced.
Rosemarie Harmon, 55, was shot and killed Dec. 26, 2017, on Spruce Avenue in KCMO.
On Wednesday, Jackson County Prosecutor Jean Peters Baker stood alongside Wyandotte County District Attorney Mark Dupree to announce she has charged Fielder in Harmon's murder.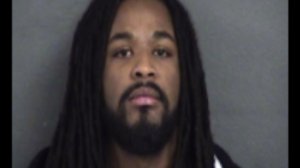 "Mostly we want Mr. Fielder to know that we are working together, and we are done tolerating any harm or any threats that come to our witnesses," Peters Baker said.
Dupree acknowledged he thinks there was intimidation in Fielder's previous trials.
"Did it play a part? Yes," Dupree said.
Now Dupree's charged Fielder with felony intimidation of a witness in this latest murder.
"It makes no sense that witnesses have to be afraid or to fear," Dupree said.
Ewonus said he feared the worst when the district attorney's office dismissed charges against Fielder in September 2017 and let him go free.
"What I told Mark Dupree is that he would go back out and either kill somebody or get killed," Ewonus said.
He doesn't know if new evidence alleging Fielder confessed to as many as four murders will lead to a new Wyandotte County trial. But he's happy prosecutors are vowing to take extra steps to protect witnesses.
"Would I like to see him go to jail for my daughter's murder? Absolutely! But I just want to see him off the streets, so he doesn't do this again," Ewonus said.
Fielder is being held in the Jackson County Jail on a $500,000 cash-only bond. He also faces Wyandotte County charges from a carjacking where investigators think he got the handgun used in the December murder.