This is an archived article and the information in the article may be outdated. Please look at the time stamp on the story to see when it was last updated.
KANSAS CITY, Kan. -- A KCK man who pleaded guilty to murdering his 7-year-old son now says he didn't do it.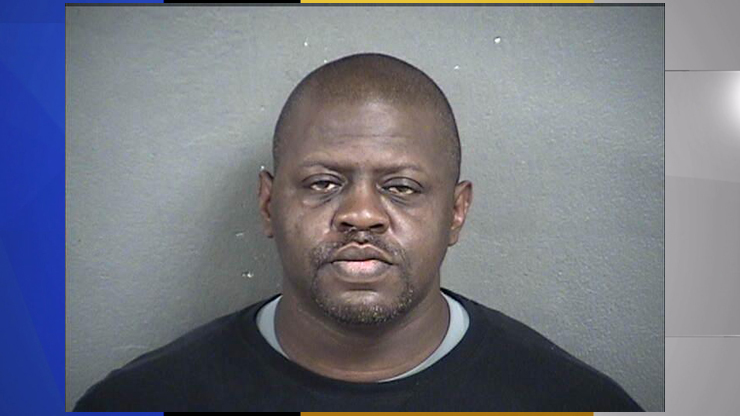 Michael Jones wants to withdraw his guilty plea, go to trial and let a jury decide if he is guilty of murder in the death of his son Adrian Jones.
In court, Michael Jones said he never felt right admitting to murder, telling retired Wyandotte County Judge Michael Grosco, "There is a lot I am guilty for, just not first-degree murder."
Grosco retired after presiding over Michael Jones' case in May and came back to hear his plea withdraw.
When Jones took the stand Friday, he laid out seven reasons he wants to take back his guilty plea and go to trial.
Among them, Jones claims his attorney John Duma manipulated him by saying, "No one would believe you, and everyone who loved you has turned their backs on you."
Jones also claims that a week before his trial was to begin, Duma told him that he would be found guilty of first-degree murder and get life with the possibility of parole after 50 years.
Jones waived his attorney-client privilege so Duma could testify in the hearing. Jones' former attorney told Judge Grosso that he gave Jones advise based on the evidence and believes that by pleading guilty, Jones got a better deal of life with the possibility of parole after 25 years.
Jones also says police tricked him during interrogations, to which Duma also disagreed, saying he watched the taped interrogations several times.
Adrian's maternal grandmother Judy Conway was in court during the hearing to once again face the man she says murdered her grandson.
"I think he was saying he did have some guilt," Conway said. "He was responsible for some things, but I think he was basically saying he did not commit any type of murder, you know that that was Heather's responsibility or what she did."
Michael's wife, Heather Jones, also pleaded guilty to murder for her part in Adrian's death and is serving a hard 25.
When she heard Michael wanted to back off of his guilty plea and go to trial, Heather wrote Fox 4 reporter Shannon O'Brien saying, "I honestly hope that the judge lets him do that. He was arrested with a DVR of the security system that he has installed in our home...He knows what's on that box and asking for a jury trial is in my opinion on of the stupidest things he could possibly do!!"
Court insiders say Jones could get a much stiffer sentence if he is allowed to go through with his plan to withdraw that plea and go to trial.
Judge Grosco Is considering Jones' request to take back his plea. He will make his decision by the beginning of January.