This is an archived article and the information in the article may be outdated. Please look at the time stamp on the story to see when it was last updated.
KANSAS CITY, Kan. --  A Kansas City, Kan., police captain was shot and killed Tuesday while responding to a call about armed suspects fleeing from police.
Cpt. Dave Melton, 46, had been on the KCK Police force for nearly 17 years. He was promoted to captain in May 2015. Before Kansas City, Kan., he worked for the Wyandotte County Sheriff's office. He was also a member of the Kansas National Guard.
At 2:02 p.m., Terry Zeigler, Kansas City, Kan., police chief chief, tweeted that an officer had been shot and encouraged people to "start prayers."
Zeigler says it began with a drive-by shooting on First Street. When officers responded, the suspects fled in a vehicle to 22nd and Haskell.
"As Cpt. Melton was arriving, the suspects bailed from the vehicle and opened fire, striking Cpt. Melton and fatally wounding him," Zeigler said.
Two of the suspects have been arrested.  Police say they are looking for a third suspect and possibly a fourth.
At an earlier news conference,  FOX 4's Katie Banks asked Tom Tomasic, police spokesman, whether the officer was alone or with a partner. Many police departments around the nation decided officers should always be in pairs following the ambushes in Dallas and Baton Rouge.
"He was alone at the time. I don't want to go into details why. We don't know the situation yet. People need to be notified before I start giving out any details on that," Tomasic said.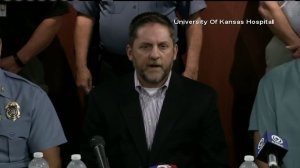 "We just want to ask for the thoughts and prayers for Cpt. Melton's family and for our entire police department right now and for our community," said Mayor Mark Holland. "There's a lot of pain and brokenness in our community and in our nation right now and we just want to ask everyone to be prayerful and thoughtful right now."
When asked if police believe the shooting of this officer is related to prior attacks on officers, Tomasic said it was too early to know.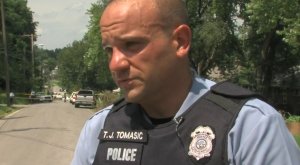 "There's no way to know at this time. As far as we know this started out as a crime that we were investigating, so to just say that he was shot for no reason, we don't know that yet. We do believe that he was investigating a crime so he was out here doing his service," Tomasic said.
Police reported one suspect was in custody, and they are currently searching for another.
Melton's death makes the second instance of a Kansas City, Kan. officer shot and killed in the line of duty since the May 9 shooting of Det. Brad Lancaster.
"It definitely makes it worse, you've got the feelings of two months ago coming up with the brand new ones," Tomasic said.
"It's hard. It's very hard right now, especially when it's someone that you, it's someone very close and you know them very well. Good friend, good person, knew him well, worked with him everyday," Tomasic said.
Tuesday afternoon, ATF officers were on scene at 2nd and Edgerton, where the initial disturbance was reported.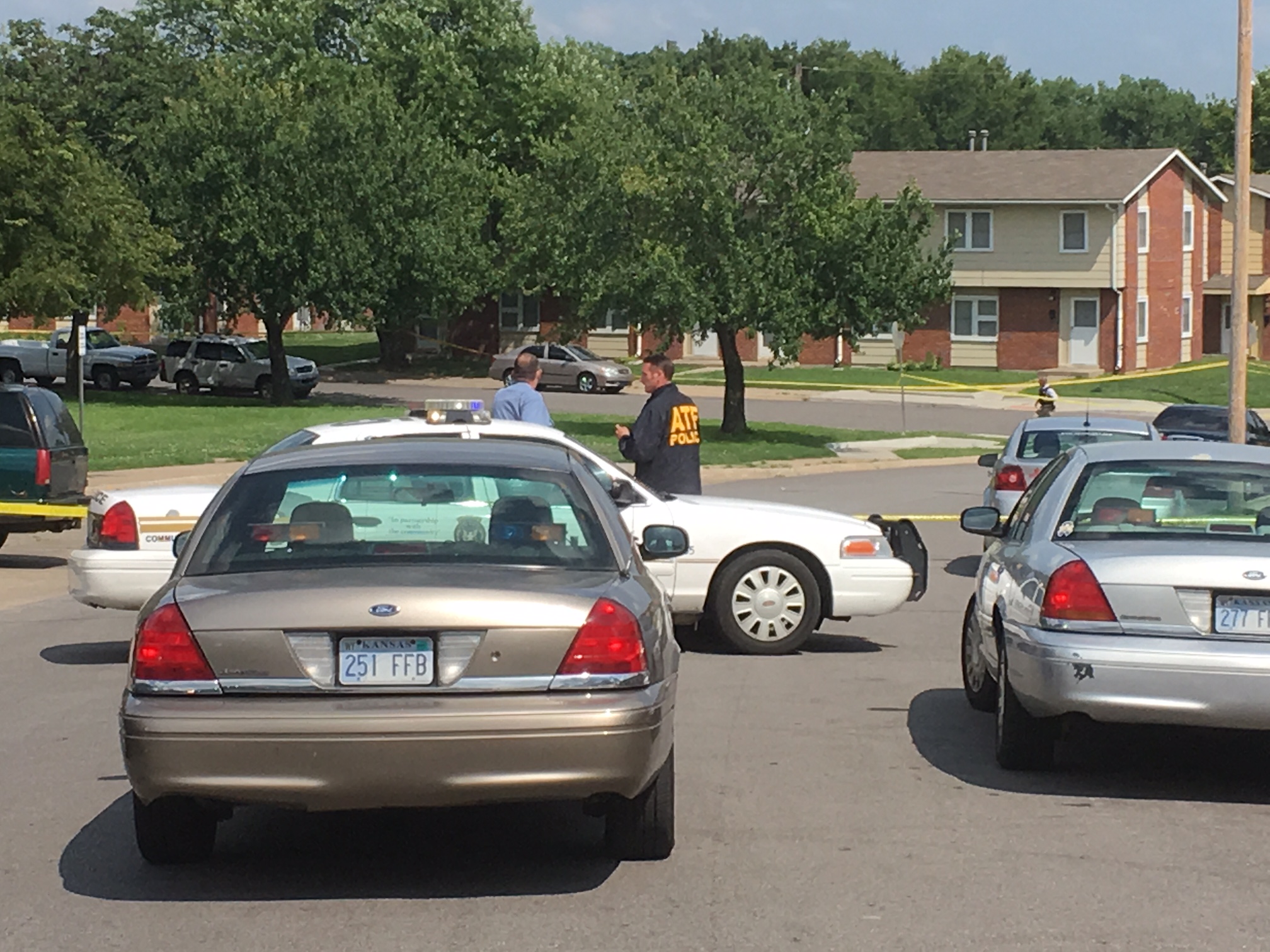 FOX 4 has crews at multiple scenes, and we will be adding new information as it becomes available.
Refresh this page for the latest.
We have an officer shot at 22nd & Haskell. Start prayers, unknown condition.

— KCKPD (@KCKPDChief) July 19, 2016
Not again. Prayers started. https://t.co/LyMfxbYzeM

— Kansas City Police (@kcpolice) July 19, 2016
Our thoughts & prayers for a KCK Police Officer who's been shot & for the entire @KCKPDHQ family. We stand with you. https://t.co/C6ByW2C4fB

— Johnson Co KS Sheriff (@JOCOSHERIFF) July 19, 2016