This is an archived article and the information in the article may be outdated. Please look at the time stamp on the story to see when it was last updated.
KANSAS CITY, Kan. — KCK's police chief has responded after an explosive federal lawsuit that claims his former partner took advantage of women to make arrests.
A lawsuit filed in federal court in Kansas alleges that former KCK Det. Roger Golubski extorted sexual favors from poor black women and coerced them into providing false evidence.
The lawsuit filed by Lamonte McIntyre and his mother, Rose McIntyre, alleges that Golubski tried to force Rose into a sexual relationship, and when she refused, he framed her son, Lamonte for murder.
McIntyre was released from prison last year after serving 23 years in prison for a 1994 double murder that he did not commit.
The lawsuit also says Zeigler and other supervisors knew it was all happening.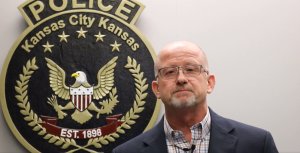 "The Kansas City, Kansas Police Department never received any complaints internally or externally regarding any of the allegations in the lawsuit, and therefore we didn't investigate it," Zeigler said in a recorded statement shared on Facebook. "However, the Kansas City FBI field office has looked into those allegations."
Watch the full statement in the video player below.
Zeigler isn't named in the lawsuit as a defendant, but his name is mentioned frequently. Golubski was Zeigler's former partner.
In his video statement, Zeigler doesn't deny allegations made against Golubski directly or indicate if he knew about them. He said because he's not a defendant named in the lawsuit, it would be inappropriate for him to speak on any of the allegations.
"When criminal allegations are brought against a member of the Kansas City, Kansas Police Department, the department initiates a criminal investigation through the internal affairs unit," Zeigler said in the video. "We work the case, and we submit to the district attorney's office for prosecution. These allegations are 24 years old, and I really don't want them to detract from the great work our officers are doing in the community."
Zeigler also did not respond to FOX4's questions. Golubski and the other former officers named in the suit also have not responded to FOX4's attempts to reach them for comment.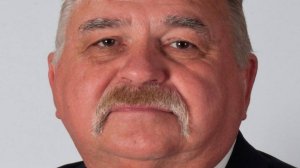 The lawsuit alleges that several years before the murders, Golubski tried to force Rose McIntyre to submit to a sex act by threatening to arrest her and her then- boyfriend. Rose McIntyre was allegedly assaulted by Golubski at the police station.
Rose McIntyre refused further contact with Golubski, and Lamonte was framed for a crime he didn't commit as payback, according to the suit.
The lawsuit alleges that a drug dealer, known by the street name "Monster," was actually responsible for the double homicide that claimed the lives of Donald Ewing and Doniel Quinn.
The lawsuit claims two witnesses were pressured into making false statements identifying McIntyre as the killer. In addition to the false statements, a third eyewitness was never interviewed.
Lamonte McIntyre was arrested hours after the murder and detectives working the case refused to collect basic evidence, such as fingerprints and clothing. They also refused to search Rose McIntyre's home, even though she invited them to do so.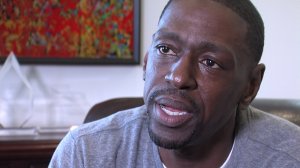 Golubski, who retired from law enforcement in 2016, is alleged to have fixed tickets and made warrants disappear in exchange for sex.
The lawsuit states that the abuse of black women was so widespread that the squad room openly joked about Golubski's mistreatment of black women.
An attorney for McIntyre released a statement saying, in part, "Just under a year ago, Lamonte McIntyre was released from prison after 23 years of wrongful confinement for a double homicide that he had nothing to do with and knew nothing about. Today, we are taking the next step in seeking justice for Lamonte and his mother, Rose McIntyre … The allegations in the lawsuit speak for themselves."
The Wyandotte County District Attorney's Office declined to comment.