This is an archived article and the information in the article may be outdated. Please look at the time stamp on the story to see when it was last updated.
KANSAS CITY, Kan. — The lead pastor of Life Mission Church held a news conference on Monday to remember a 10-year-old who died on Sunday and to release funeral plans. Police also released new details in the young boy's death.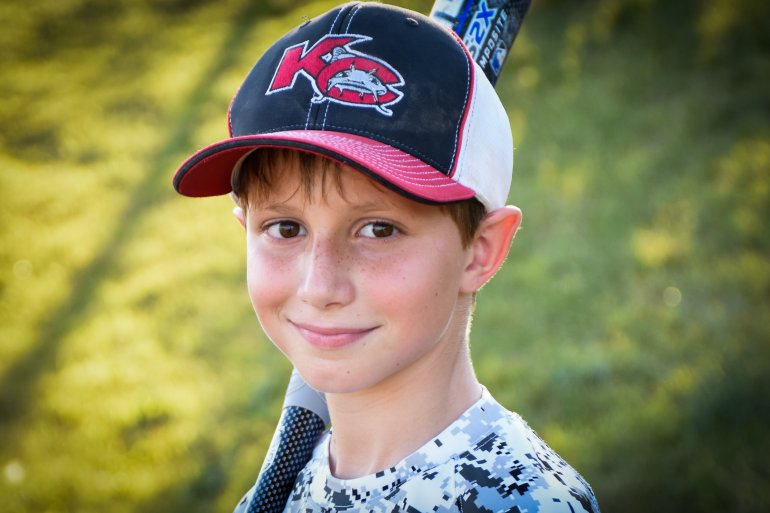 Caleb Schwab, 10, died at the park from a fatal neck injury at the end of the ride, in the pool, police said in a news release Monday evening.
Caleb was one of three passengers riding in a boat on the Verrückt water slide, which is promoted as the world's tallest slide.
Caleb was at Schlitterbahn with his mom, dad and brothers.  Caleb is the second son of Michele and Scott Schwab, a Kansas representative. Friends of the family say Caleb has an older brother and two younger brothers.
Caleb was reportedly riding the slide with two adult women, with whom he was matched on the raft. The women are from north of Hays, Kan. One suffered a broken jaw, and the other a broken bone in her face and had to have stitches in her eye. The husband of one of the women says they are also suffering emotionally. He says the women do not know exactly what happened because it happened so fast. One of them had her eyes closed. One described it as the worst day of her life.
Police say they will not be conducting any interviews or news conferences related to this incident at this time. The family's pastor, Clint Sprague, held a news conference at 5:30 p.m., on Monday at Life Mission Church, 16111 S. Lone Elm Rd.
"This has been devastating at every level," Sprague said. "You know, you leave church, you go to a water park to be with family, and to enjoy. Then you hit tragedy. There's just no way to prepare for this."
The family's pastor said the family attended church Sunday morning and heard it was "Elected Officials Day" at Schlitterbahn.  Although it was cloudy, they decided to go to the water park once the clouds lifted.
Pastor Sprague says Michele and Scott are relying on their faith to get through this difficult time.
"Caleb was an incredible young man," Sprague said. "10-years-old, full of life, loved baseball, basketball, soccer. He was always doing something."
Pastor Sprague spoke about Caleb and said although he was just 10-years-old, he considered him a "man of God."
"He's going to be missed for his energy, for his life, for his smile, for the way he hit up a room" Sprague said.
Sprague added that Caleb was the first one to pray when anyone needed it.
There will be a visitation Thursday from 6 to 8 p.m., at Life Mission Church in Olathe, Kan. The memorial service will be Friday at Life Mission Church at 2 p.m. The memorial service will be open to the public.
A GoFundMe account  has been set up to help the family with the funeral expenses of Caleb's sudden death.
A news release from Kansas City, Kan., police said the incident remains under investigation.
Schlitterbahn water park issued a statement on Monday that said the park is tentatively scheduled to reopen on Wednesday, but Verrückt will remain closed. On Tuesday, Schlitterbahn announced  Verrückt will not reopen for the remainder of the season. For more information, click here.