This is an archived article and the information in the article may be outdated. Please look at the time stamp on the story to see when it was last updated.
KANSAS CITY, Mo. — Some Kansas City Power & Light customers are sticker shocked by their bills.
As of July 31, the utility company changed its policy on "budget billing," leaving some customers scrambling to pay off huge power bills.
Melissa Sharp is a single mom. For years, she's relied on KCP&L's budget billing.
"Having the amount set every single month with little fluctuation is understandable. That way I know what's coming out of my budget every month," Sharp said.
Budget billing is designed so you pay the same amount every month to avoid occasional huge spikes in your bill, during the hot summer months for example. But if the amount you've paid doesn't cover your total utility cost, once a year, you get socked with an "adjustment" to cover the difference.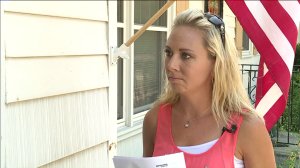 But many customers didn't like that one big bill, so based on that input, KCP&L decided to change the program in hopes of better aligning the monthly amounts owed.
"I got a bill that said I owed $216," Sharp said.
That's a $75 spike from her normal budget billing amount, which is a big hit to her wallet.
"That could be a week of groceries for my growing child," she said.
Kansas City Power & Light said customers should've been notified by mail and email about planned changes to the program.
Sharp said she got that letter, but without notice, was taken off budget billing entirely.
"I called them, and they said their system had changed, had updated and that they need me to pay that to get back on the budget planning," Sharp said.
She's now gotten her situation straightened out. But other customers say it's still a mess.
One woman wrote on Facebook that she's never missed a bill but got socked with an $850 adjustment and had to pay up or face disconnection. Another person wrote, "happened to us. Over a $1,000 bill." Yet another shared a "bill for over two grand."
KCP&L said customers should only face shut-off if they haven't paid two months in a row. And because of the system and budget bill change-over, late fees for the first month (August) will be waived.
And if customers can't handle a sudden big bill, the company said payment plans are available.
You can learn more about the changes to budget billing here.