KANSAS CITY, Kan. — Kansas troopers are searching for witnesses who have seen a deadly crash.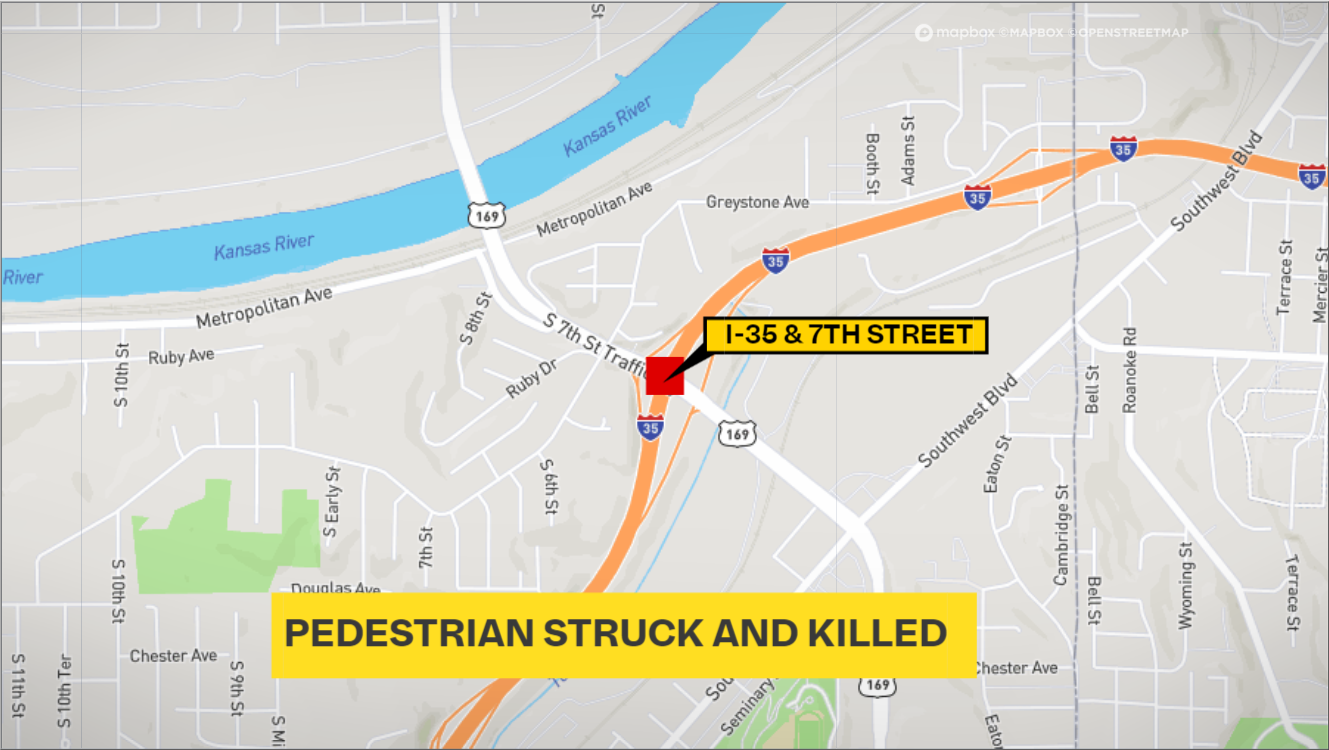 Investigators say a pedestrian was struck and killed on northbound I-35 and 7th Street in Kansas City, Kansas.
Troopers say the woman was walking in traffic when she was struck. The vehicle apparently left the scene.
The Kansas Highway Patrol asks that you call *47 on your cell phone with information in this case.