This is an archived article and the information in the article may be outdated. Please look at the time stamp on the story to see when it was last updated.
KANSAS CITY, Mo. — Children's Mercy Hospital opened its 'Snowflake Shoppe' on Thursday thanks to the help of one special Kansas City Chief.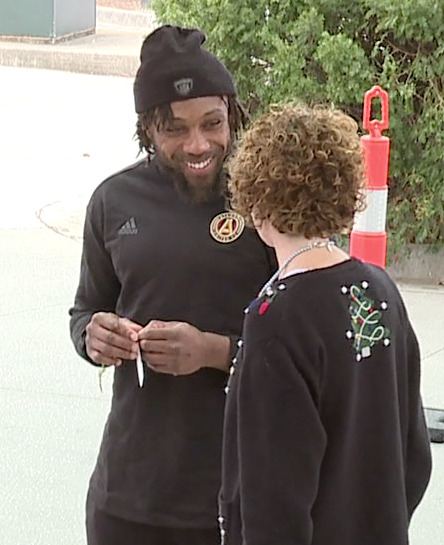 Eric Berry and the Eric Berry Foundation made a large donation of toys to the hospital, which means families whose kids are being treated there will have the ability to get a present for them without leaving the hospital.
"I know that feeling, being in a hospital on Christmas day, to see it come to life repeatedly, I know how the kids are going to feel, so thank you Kansas City," Berry said, recalling the time he spent fighting Hodgkin's lymphoma in December 2014.
Jenea Oliver, Children's Mercy Hospital, said because of the generosity and dedication of the Eric Berry Foundation, parents will be able to go handpick toys, gift cards or electronics for their child in the hospital and their siblings.
"It's so important for our families to spend all their energy on their kid's health. Many of our families, the parents grandparents have been sitting by the child's bedside for days, in some cases weeks, in some cases months," said Oliver.
In November, Berry's foundation held a toy donation drive called 'Stock the Shoppe' so people could donate the toys to be given to Children's Mercy.
"This is what Eric's all about," said Emily McNeill, program director for the Eric Berry Foundation during the toy drive. "When it comes to those kids at Children's Mercy, it's a quick yes. Our hearts go out to them and anybody going through anything that Eric went through at such a young age or even up into those high teens. We want to do something for them. We want to bring holiday smiles."
Berry has missed the 2017 NFL season due to an Achilles tendon injury. However, he helped collect 5,203 toys for these kids.