This is an archived article and the information in the article may be outdated. Please look at the time stamp on the story to see when it was last updated.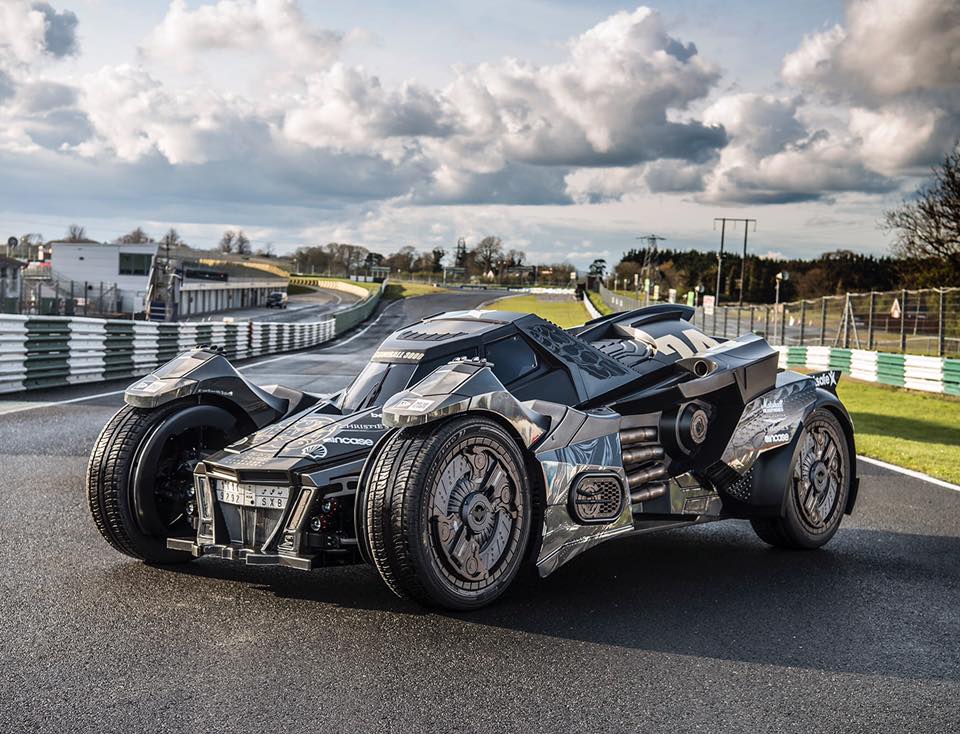 What does Bruce Wayne drive on the weekends?
It might look something like this custom ride, an entry into the infamous Gumball 3000, an annual 3,000-mile rally across Europe, which has turned into a bit of circus of wild custom cars. This carbon-fiber entry by Saudi Arabia's Team Galag, aptly named Batmobile 2.0, is based on the Laborghini Gallardo supercar chassis.
Digital Trends reports that that the team was set to enter the 2014 Gumball 3000 in a replica of The Tumbler from Christopher Nolan's "Dark Knight" trilogy, but the build team couldn't overcome quality issues and the group was forced to withdraw.
But this time around, the Batmobile is road-ready.
The interior is tricked out with screens on top of screens, feeding the driver images from digital cameras embedded throughout the car's exterior, although it's unclear if that's to better see the road, or so you can always see where the bad guys are coming from.
This road warrior even blasts exhaust through a single jet-like afterburner in the back, because some Batmobile features just shouldn't be tampered with.
This year, the race and extends from Dublin, Ireland to the Romanian capital of Bucharest. The race began on May 1, and comes with a more than $50,000 entry fee — pocket change for a billionaire like Bruce Wayne.