This is an archived article and the information in the article may be outdated. Please look at the time stamp on the story to see when it was last updated.
KANSAS CITY, Mo. — Two Kansas City Royals players have slid out of the All- Star spots, meaning the Royals are now down to a mere five players receiving top votes on the MLB All-Star ballot.
Mike Moustakas was overtaken at third base by Josh Donaldson, while Kendrys Morales was overtaken by Nelson Cruz as DH.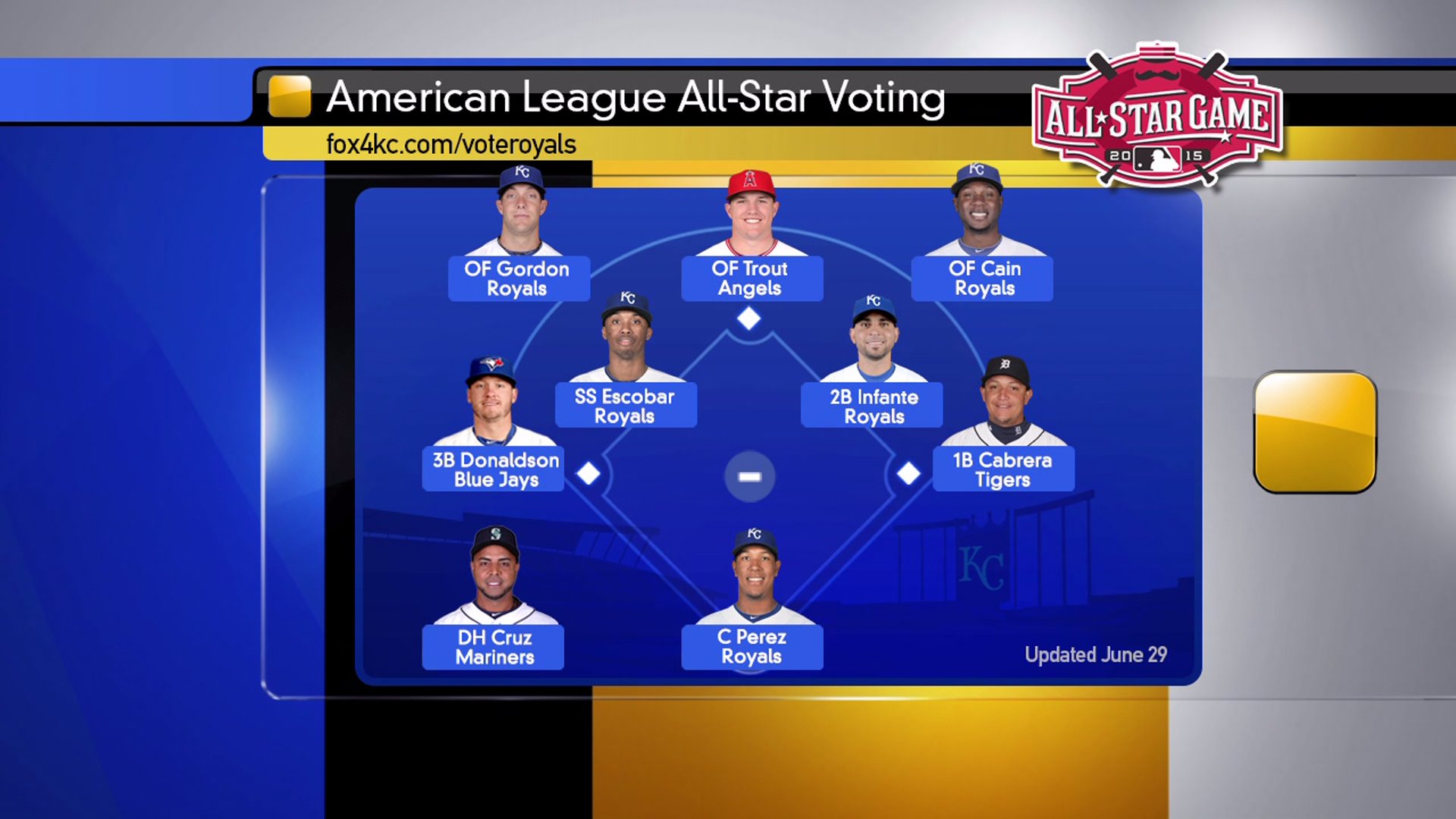 The Royals who still remain are:
Omar Infante- second base
Alcides Escobar- shortstop
Salvador Perez- catcher
Lorenzo Cain- outfield
Alex Gordon- outfield
Josh Donaldson collected over 2.7 million votes last week to move into the top spot for third base. In doing so, the Toronto Blue Jay also surpassed Salvador Perez of the Kansas City Royals as the top vote-getter.
The 86th MLB All-Star Game is Tuesday, July 14th at Great American Ball Park in Cincinnati.
To vote, click here.
Here is the latest AL voting update for the #ASG: pic.twitter.com/RohHCkw1Qy

— MLB Communications (@MLB_PR) June 29, 2015
Here is the latest NL voting update for the #ASG: pic.twitter.com/1R4KWnZu1E

— MLB Communications (@MLB_PR) June 29, 2015