This is an archived article and the information in the article may be outdated. Please look at the time stamp on the story to see when it was last updated.
RAYMORE, Mo. — An investigation is underway after a officer-involved turned deadly Thursday morning.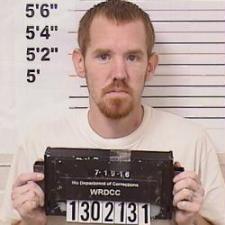 Police say it was around 11:30 p.m. when Belton police tried to stop a shooting suspect's red Ford Explorer heading south on I-49.
Two troopers in that area put down stop sticks and flattened his tires. When the suspect's vehicle eventually stopped, the suspect, 27-year-old Preston Ray  Holloway,  got out and pointed a gun at himself before firing shots at passing cars.
Officials say one driver stopped and Holloway carjacked his white GMC Terrain and then headed north on I-49 into Raymore.
Troopers, a Cass County sheriff's deputy and Raymore police chased Holloway into Raymore where the suspect got out of the vehicle near North Dean Avenue and Lucy Webb.
Officials say Holloway then walked away from officers while pointing the gun at his head and also at officers.
Around 11:50 p.m., law enforcement shot Holloway. The 27-year-old is from Houston, Texas. He was taken to Research Hospital with serious injuries but later died.
Holloway was wanted on two felony warrants in Jackson County.
The Missouri State Highway Patrol's Division of Drug and Crime Control is investigating the shooting.
3rd update- Officer involved shooting in Raymore. The suspect has been identified as Preston Ray Holloway, age 27, Houston, TX. A handgun was recovered at the scene as evidence when he was taken into custody. An autopsy is scheduled for tomorrow. Investigation is ongoing.

— MSHP Troop A (@MSHPTrooperA) February 15, 2018
Update surrounding officer Involved shooting in Cass County. At 6:14 a.m. the suspect was pronounced dead at Research Hospital. His name is being withheld at this time until next of kin has been notified.

— MSHP Troop A (@MSHPTrooperA) February 15, 2018