This is an archived article and the information in the article may be outdated. Please look at the time stamp on the story to see when it was last updated.
KANSAS CITY, Mo. — One of the two men who was charged in the death of Angel Hooper pleaded guilty Tuesday to his charges and was sentenced to 23 years in prison.
Leandre Smith pleaded guilty to second-degree murder, unlawful use of a weapon and two counts of armed criminal action. In exchange for his plea, a Jackson County prosecutor sentenced him to 23 years on second-degree murder charge, 15 years on the unlawful use of weapon charge and 10 years on each armed criminal action. The judge set those sentences to run concurrently. Smith will be required to serve at least 85 percent of that time in prison.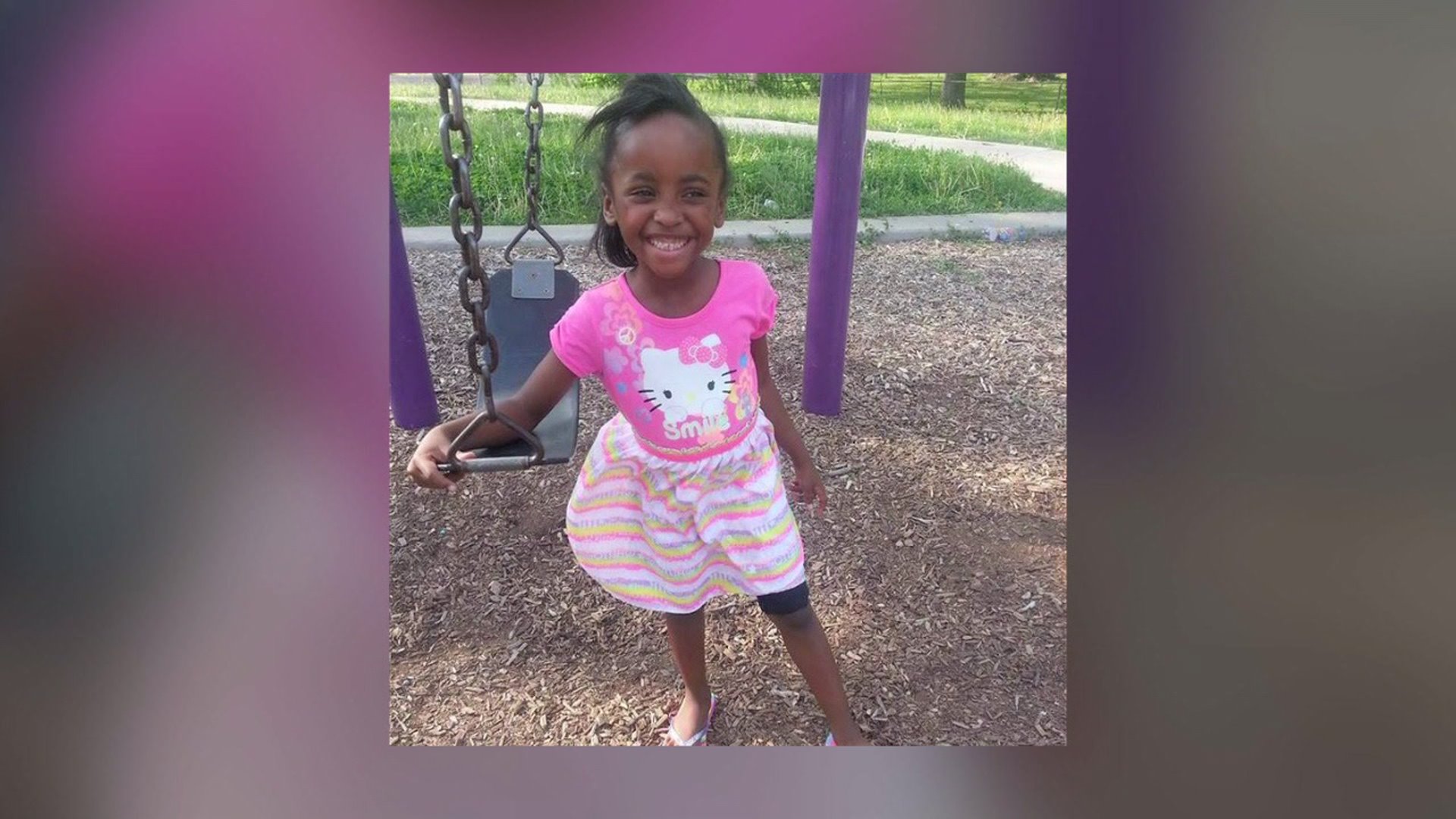 Angel Hooper was six years old when she was killed on Oct. 17, 2014 outside the 7-Eleven at East 107th and Blue Ridge in south Kansas City. Investigators said she had gone into the store with her dad to get some bubblegum. As she was leaving, a passing car fired multiple rounds toward the store parking lot and Hooper was struck in the head.
Prosecutors charged Smith and Howard Chase IV with second-degree murder, unlawful use of a weapon and two counts of armed criminal action in connection to her death. In December of 2014, Smith and Chase pleaded not guilty to their charges.
There were more than a dozen of Hooper's family members present during the plea. There were also several relatives of Smith on the other side of the courtroom.
Family members of both Hooper and Smith were weeping when the sentence came down. Several of Hooper's relatives actually walked out of the courtroom when Smith said he was sorry.
"It's just hard for both sides of the family," Adrian Sexton, Smith's mother, said. "It really is. On behalf of my son, Leandre, we just truly do send our deepest sympathy, and we really do apologize to Angel Hooper's family for all their pain."
Hooper's family declined an interview with FOX 4 because they are still waiting for Chase to go to trial, which is currently scheduled for March.
In an effort to turn their pain into a positive, Hooper's family fulfilled a special project in her honor. In October 2016, her family transformed the corner that represented her death, into a spot that honors her memory by adopting Blue Ridge Boulevard.