This is an archived article and the information in the article may be outdated. Please look at the time stamp on the story to see when it was last updated.
LEAVENWORTH, Kan. — When his phone rang on Wednesday evening, Michael Connell says he knew it was trouble.
The south Florida native, who now resides in Leavenworth, Kansas, said a sibling called him to notify him that his brother Aaron Feis had been killed in Wednesday's shooting at Stoneman Douglas High School in Parkland, Florida.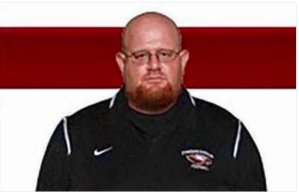 "He did what was right," Connell told FOX 4's Sean McDowell on Thursday. "We were as close as brothers could be."
Watch the exclusive, emotional interview in the video player above.
One day later, the emotion of losing Feis in that shooting is still raw and fierce.
Feis, an assistant football coach and security guard at the Florida school, was one of 17 people killed. Nikolas Cruz, 19, who'd been expelled from the school, has been arrested and charged with the murders.
Law enforcement officials from Florida said Feis was killed while trying to protect students from Cruz's attack.
"I'm absolutely proud of him," Connell said, speaking exclusively with FOX 4. "He would always put himself out there to help others, just being consistently the guy who did what he saw needed to be done, and to do what was right and without fear. Even if it was hard and scary, he would do what was right."
Connell said his brother was a good man.
"He loved people. He loved the kids he worked with at the school," said Connell, a retired U.S. Army officer. "He wasn't afraid to protect and to lay it down. I'm not saying at that moment he wasn't scared. I know I would be. I would like to believe I could act in the way that he did. You never know."
Feis leaves behind a wife and a young daughter, his brother said, and his family often spent the holidays with Feis' loved ones.
Funeral plans are still in the works for Feis. Connell said he wants his younger brother's funeral to be a celebration of his heroism and the sacrifice he made while trying to protect others.